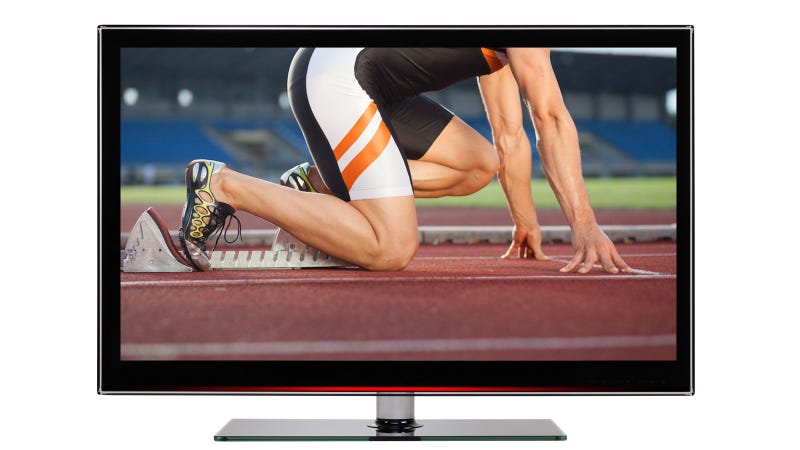 The Olympics are just barely over, and you're still probably nursing your sport-scorched eyeballs. Give your mind a break after all that TV. But in just four short years, we'll be at it again. So how will we watch the Olympiad next time?
Visually, the London games didn't change much at all from Beijing four years before, with the exception of 3D—still more a gimmick than a quantum leap (a hilariously small number of Brits cared to watch the BBC's 3D broadcasts). But today, there's some serious TV tech around the corner; the question is whether you'll be able to pay for and feast your nerves upon it when the Rio games begin. Here are our best bets:
You'll still be watching in regular ol' HD
Although we've peeped 4k and 8k super ultra hi-def displays that cram the equivalent of 10 modern TVs into one, there's a big jump between CES and your living room. Basically, don't count on watching the Rio games in all those millions and millions of new pixels.