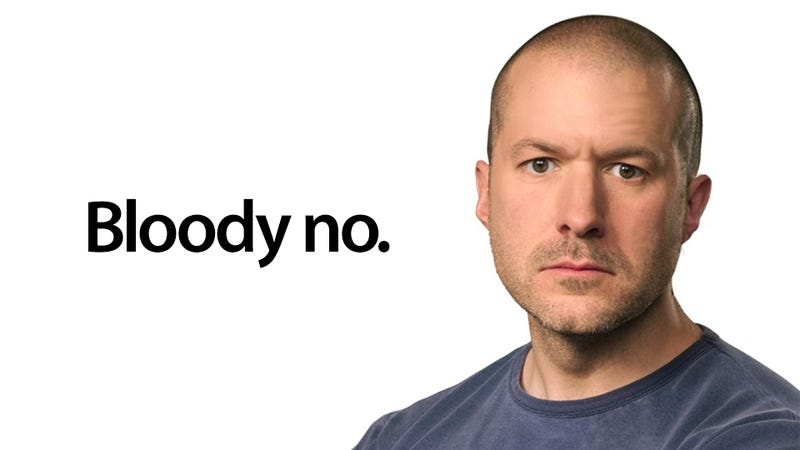 I've never used a case for my iPhone 4. Not even after the back broke for the third time. I didn't do it because, unlike my grandma, I don't cover my sofas with plastic. Or unlike idiots, I don't protect my car's front with a bra.
And while you and the other billion people who bought iPhone 4 cases had the totally legitimate excuse of the fragile glass back—arguably the stupidest pretty thing Apple ever did—and the questionable antenna—the second stupidest—you just don't need a f*cking case for your iPhone 5. Really, you don't.
The fact is that there's no fragility excuse anymore because the iPhone 5 is made of aluminum casted by Asgardian dwarf blacksmiths and put together with magicomicronometric precision by virgin she-dragons made of living gold. It can't break, unless you shoot it with a silver bullet at the witching hour under a full moon.
So why the hell is the market getting inundated with iPhone 5 cases? It seems like the stupidest thing ever, so I asked the manufacturers, who gave three reasons.
1. Cases protect the screen
This is total bullshit unless the case actually goes all around the phone—like a wallet. I know plenty of people who broke their screens while using the bulkiest tank cases that are visually painful to endure. With any open case, the phone just has to fall against an uneven sidewalk and the screen will break. Murphy has a law that says this is inevitable.
2. Cases make a "personal statement"
"Customize your phone to make a personal estatement." They have a point here. As one of the manufacturers told me in an email:
We feel a great reason to get a case from [REDACTED] is that you can make it uniquely your own. Whether it's a photo of your family, your pet, or a favorite artwork from [REDACTED] site you can make a case for your iPhone 5 that is truly one-of-a-kind, a personal statement.
So yes, I can understand the personal statement of "hi, I'm an idiot with a photo of my kids and my dog wrapped around my phone." That's fine. I get it just as much as me being a snob with a handmade wooden back replacement that makes my iPhone 4 look like a wood paneled Sony Betamax deck.