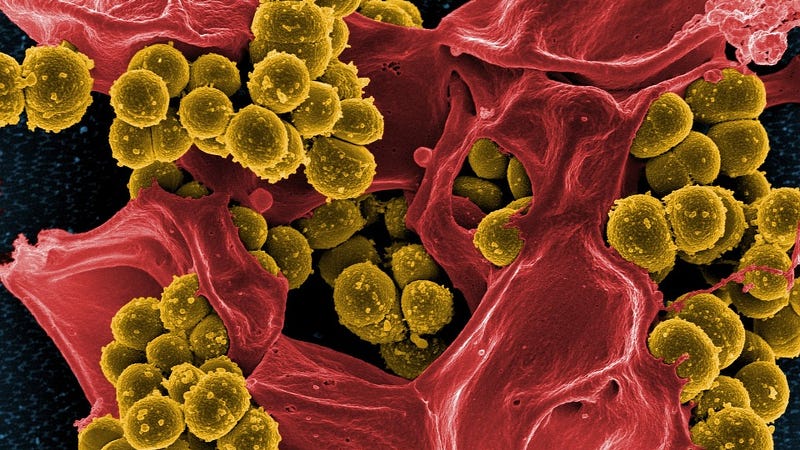 An 18-month review into antimicrobial resistance warns that superbugs will kill upwards of 10 million people a year by 2050, a frightening prospect that's being described as "the antibiotic apocalypse."
The new report (pdf), compiled by the Institute and Faculty of Actuaries in Britain, claims that the new era of antimicrobial resistance (AMR) is already upon us, and that 50,000 people are already dying each year in Europe and the U.S. from untreatable infections. If nothing can be done to offset this trend, as many as 10 million people could die each year by the mid-point of the 21st century. That would make AMR worse than cancer.
"The golden age of antibiotics which the world has taken for granted for well over fifty years has ended," wrote Sally Davies in the report. Davies, the chief medical officer for England, described the growing ineffectiveness of antibiotics around the world as being on the same level as terrorism and climate change.
"The projected figures are much more worrying," she wrote. "It is quite possible—and perhaps even likely—that the recent era of material mortality improvements will give way to many years of material mortality worsening."