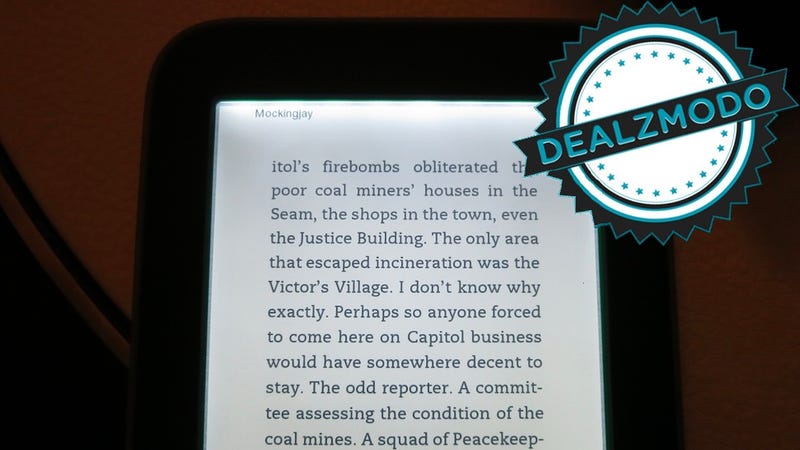 Best Buy's deal of the day is Barnes and Noble's NOOK Simple Touch with GlowLight for only $80. That's $30 off the next best offer and perhaps more importantly, $40 less than Amazon's Kindle Paperwhite (with ads).
Reviewers across the board, including Gizmodo's, think very highly of this Nook, and it would also make a great Father's Day gift. [Best Buy]
---
You may have noticed a distinct lack of Kif's face in the byline. Don't panic, I'm just filling in for the day. Who am I? Funny you should ask. I'm Shane Roberts, and I put together Kotaku's Moneysaver segment every day at 2:15pm ET. We've got a lot more than just video games, including Tech deals that frequently don't overlap with Dealzmodo, and lots of PC parts, so drop by and check it out.
---