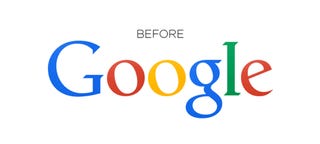 WWDC is on the horizon, and we're waiting with bated breath about what iOS 8 might bring. But in the meantime Google tweaked its logo ever so slightly, Apple bought Beats f'reals, we tried out the Surface Pro 3, pondered pink slime, and saw some new self driving cars. Check out all that and more below!
Over the course of the last year, we've debated, accepted, and ultimately learned to enjoy iOS 7, but that doesn't mean we're not ready for another round of improvements. Here's what we're hoping to see when Apple shows off iOS 8 next week.
---
Back in 2012 many Americans were horrified to learn that their ground beef contained "pink slime." It's in our burgers! They're feeding it to our kids! The public outcry led many retailers to drop the beef additive from its products. But today, pink slime is slowly making its way back into our cheeseburgers and tacos. And that's a good thing. Or, at the very least, it's not a thing worth freaking out over.
---
When Apple bought Beats earlier this week, it also got two high-profile new employees. Dr. Dre is going to work for Apple. So is music mogul Jimmy Iovine. But there's one surprise: Robert Brunner, the industrial designer behind Beats, is not coming along for the ride. Maybe because he worked at Apple 25 years ago.