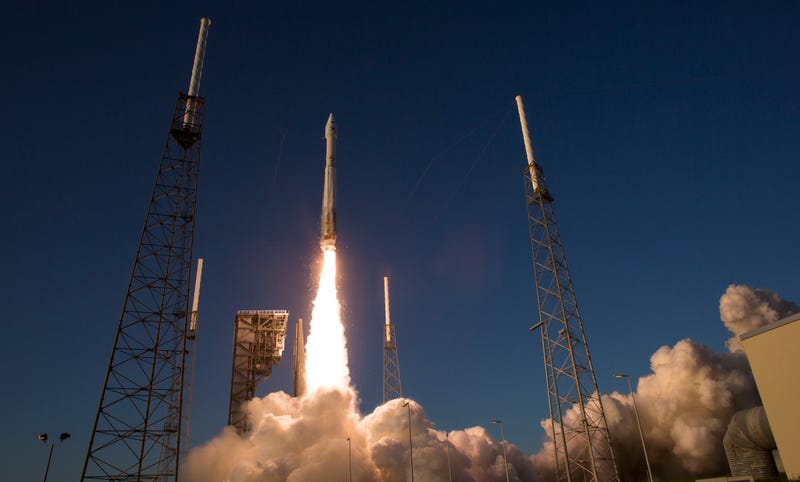 All signs are pointing toward deadly hurricane Matthew slamming directly into Space Coast—home to Kennedy Space Center and Cape Canaveral Air Force Station—on Friday. If that unfortunate prediction comes true, it'll be the worst storm to hit the iconic Florida spaceport since it was built in 1962.
Weaker and more distant storms have dealt Kennedy considerable damage in the past. A direct hit by a Category 3 or 4 monster is a nightmare scenario for NASA's crown-jewel, $11 billion spaceport.
The space agency has always known that such a storm was possible at Kennedy, whose two launchpads rise like giant concrete lilies from a swampy barrier island with nothing but a thin, rapidly eroding stretch of beach to protect them from the sea. The center was built this way for a very good reason, to avoid rocket explosions over populated areas. But in the age of human-caused climate change, Kennedy's exposure to the ocean has become its Achilles heel.