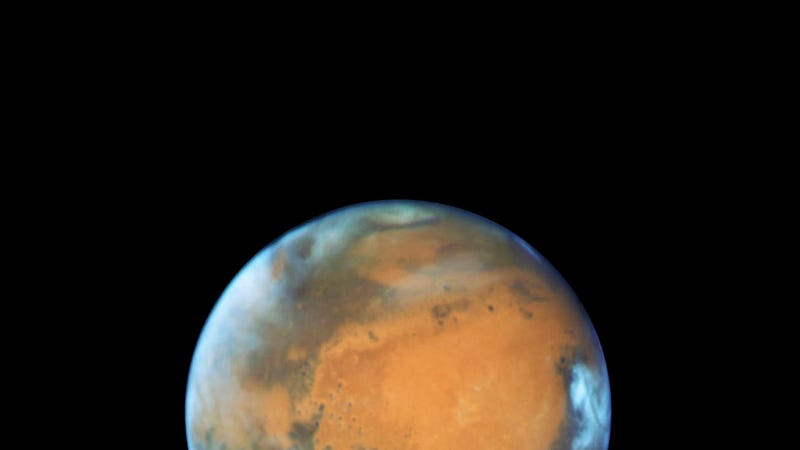 Mars is one of our nearest space neighbors, but even it is still pretty far away—which is why its closest approach in a decade is such an unmissable opportunity. Here's how and why to watch Mars' close approach, and what you should be looking for when you do.

Mars' close approach occurs (just like it sounds) when Mars' and Earth's orbits bring the two planets unusually close. At their closest approach which occurs on May 30th, Mars and Earth will be within 46.8 million miles of each other. The last time the planetary neighbors were that close was in November 2005.
Mars' closest approach in over a decade isn't just an obscure astronomy fact with which to impress your friends and dazzle your foes, though. It's also an excellent time to catch views of the planet you wouldn't see otherwise. Its close distance makes the Red Planet appear slightly brighter and larger in the sky than usual. The difference is enough to make the planet easier to spot even with just the eyes. If you choose to use a telescope or a good pair of binoculars (my personal choice), then you'll be treated to an even more powerful view than usual.
How to Watch
Occasionally, rumors drift around the internet about Mars suddenly expanding, balloon-like into our sky, like a big red moon. Let's be very clear: That is not happening. That has not ever happened. That will never happen.