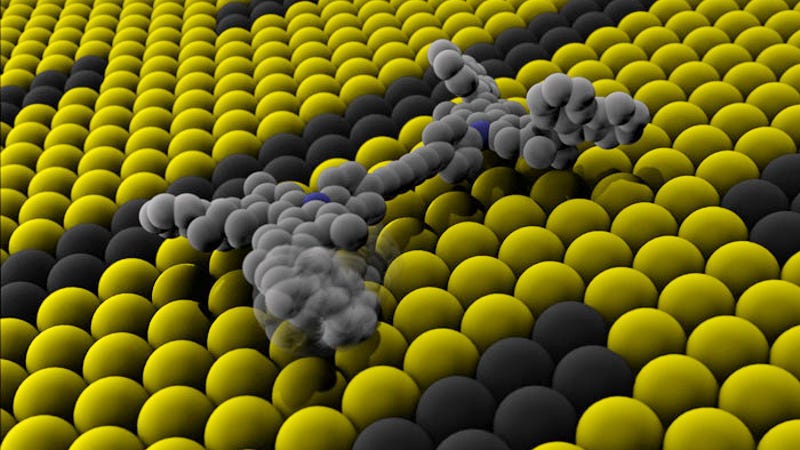 The 2016 Nobel Prize for Chemistry has been awarded to a trio of scientists for their pioneering work in developing molecular machines. These gadgets measure just a thousandth of a human hair in width, and they're poised to revolutionize everything from manufacturing and materials to medicine and the functioning of the human body.
The winners of this year's prize are Jean-Pierre Sauvage from the University of Strasbourg, France, Sir J. Fraser Stoddart from Northwestern University in Illinois, and Bernard L. Feringa from the University of Groningen in the Netherlands.
As a science, molecular nanotechnology is still in its infancy, but by awarding the Nobel Prize to these three scientists, the Royal Swedish Academy of Sciences is acknowledging the technology's huge potential.

In his historic 1959 lecture, "There's Plenty of Room at the Bottom," physicist Richard Feynman introduced the world to the concept of nanotechnology. He envisioned a world where we could directly manipulate individual atoms, arranging and rearranging them into useful shapes and configurations. The concept was given an added boost in 1986 with the publication of K. Eric Drexler's seminal book, Engines of Creation: The Coming Era of Nanotechnology. Drexler's ideas sent shockwaves through the chemistry world, with his super-futuristic ideas of smart materials that change shape, microscopic machines that produce and deliver medicines right inside the body, and rockets built from a single seed.