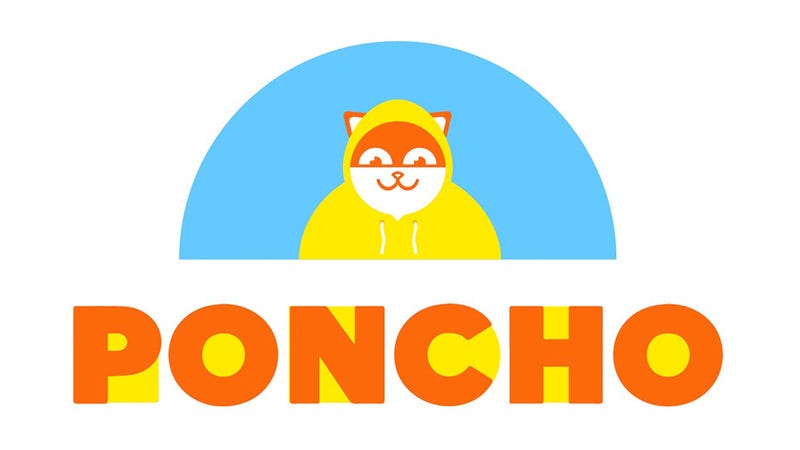 The weather. It's all anyone talks about these days. But there's never been one single service that gets it right, or even bothers to tell you what you actually need to know. Well, Betaworks' Poncho, a new weather service, might have just figured it all out—with a simple text message in the morning.
With constant internet access and real-time data at our disposal, the simple act of checking the weather has gotten rather complicated, when all you need to know is whether or not you need a jacket and/or umbrella. Launched back in mid-April, Poncho is the brainchild of Kuan Huang, a resident hacker at Betaworks, who's looking to change just that.
"We're not a real-time weather service. Poncho is something you read in the morning to help you plan your day. We're trying to help optimize your routine," Huang recently told me.
If anyone can dream up a better system, it's Betaworks. These are the same folks who resuscitated Digg in just six weeks, created one of the most addictive iOS games in recent memory, and launched a new RSS reader this past week.