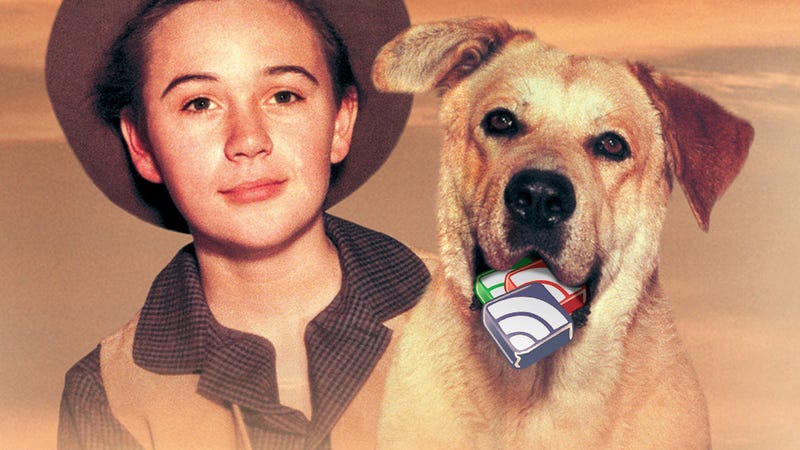 RSS isn't rocket science. And while Google Reader is gasping its last breaths—after this weekend, it's gone forever—there's already a veritable army of newcomers vying to replace it. There's even a good chance one of them will be better than the dead-end Google Reader ever could have been. That's great and all, but even the perfect RSS reader can't fill the void. Google Reader wasn't just a service; it was a place, and I'll miss being there.
The Internet—and computers in general—create a very weird sense of location. A website is not a place you can physically be, and neither is your desktop, but we talk about them like they are because that's how it feels. It's why your desktop is called a "desktop," and why there's that icon of a little computer sitting on it. It's why you have folders, and why people have actually uttered terrible phrases like "information superhighway" out loud. Say it with me: Cyberspace.
And with a place like Google Reader, that illusion is stronger than ever. Do you remember where you were during the SOPA blackouts? Or when MegaUpload got taken down? Or when the Apple vs. Samsung verdict came in? I do; I was in Google Reader. It's where I relearned how to use the Internet. It's the reason the "J" key has worn off my keyboard.