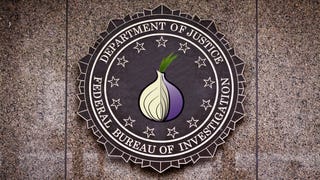 The internet can literally only agree on one thing: child pornography is awful and the worst. And if there's one place I don't want that bile winding up, it's on my precious Facebook. Microsoft to the illegal-photo-tracking rescue.
If you're going to try to get away with something as reprehensible as child porn, you should at least be discreet. But Virginian horror-being Ian Hartney is not. Hint: don't ask the computer repair shop where your kiddie porn is.
"Operation Protect Our Children" sounded great! The Department of Justice and Homeland Security's tag-team beatdown was supposed to seize ten criminal sites this past weekend. Instead, it shuttered 84,000 innocent domains. And replaced them with a banner labeling them as child porn traffickers. Whoops!
The fellow in this photo frequently serves as an expert witness in child pornography cases. He's currently being sued for doing things like "transforming a picture of a 5-year-old girl eating a doughnut into one of her having oral sex."
Poor Aaron Klein. He left collateral for his bar tab, actually returned to pay, and got arrested. Can't be his fault the collateral he left was a kiddie porn filled cellphone. I'm sure his cat did it.