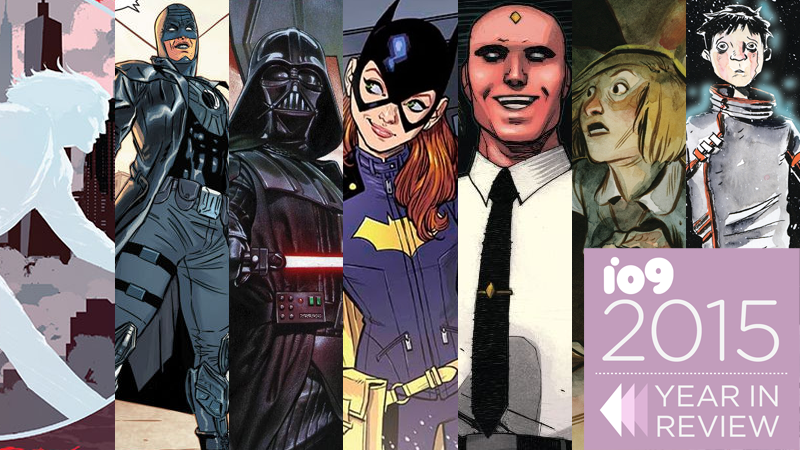 It's been a remarkable year for comics. Huge publishers like DC and Marvel have rejuvenated their line-ups with tons of amazing books; beyond the big two, there's been some of the most compelling, challenging material in the industry we've seen in years. It was hard to narrow it down, but here's 20 of 2015's best.
In late 2010, a stunning series of events across the globe showed how fed up millions are with political corruption, inequality, and social injustice. Technology played a key role in rallying support during the Arab Spring, and in Morocco, an open online platform that allowed citizens to help revamp their country's…
The voting system in the US is deplorable. Not only is our methodology outdated, we have the lowest turnout rate of any developed nation. The solution to almost every election-related challenge is to make voting mandatory. And with a little tech reform, we could do it in time for the 2016 presidential election.
This is the last week to register to vote in many parts of the country, and with several pivotal midterm elections on deck, it's a good time to make sure you're an informed citizen. Normally this would entail things like reading up on the issues, but these days apps and sites are trying to make choosing what…
LulzSec may have been in it for the laughs, but Anonymous has always claimed that its hack attacks and DDoS bombs are designed to push forward a liberating social agenda. "Hooey," you might say, "What about that time Anonymous harassed that kid with the No Cussing Club?" and we'd have no option but to nod our heads…
The Gadget: Touchscreen, punch card and lever voting machines Free with registration Unclear.There have been , but all that matters is them working on the release day. And is finally the release day for these super-hot gadgets after an agonizingly-long two-year marketing push, so expect lines as long as the iPhone…
There is only one day left to vote for the winner of the Gizmodo PSA Contest. A very nice Canon HV20 is on the line. The poll closes Wednesday at noon Eastern. Thanks again to everyone who entered.
If you're fed up with Windows Media Player, the QuickTime player or any of those other pretenders to greatness, there's a new version of the open-source Democracy Player just released that's reportedly faster and more stable than its predecessors.