It's been a remarkable year for comics. Huge publishers like DC and Marvel have rejuvenated their line-ups with tons of amazing books; beyond the big two, there's been some of the most compelling, challenging material in the industry we've seen in years. It was hard to narrow it down, but here's 20 of 2015's best.
Ivar, Timewalker (Valiant)
By Fred Van Lente, Clayton Henry, Dave Sharpe, and Brian Reber
It's been a very good year for Valiant, but if one Valiant book stood higher than the rest this year, it's been Ivar, Timewalker. Fast, funny, and basically a manic, superhero-y take on Doctor Who (without the blue box or the pepperpot monsters), Ivar is a time-travel adventure that has balanced emotional debates about the nature of time and space with rip-roaring action. It's just been a ton of fun.
G/O Media may get a commission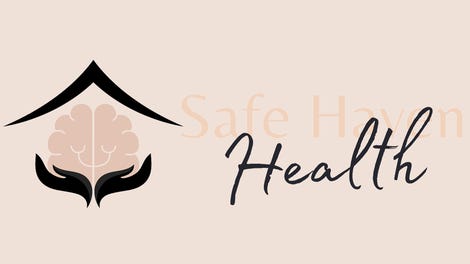 Addiction counseling
Safe Haven Health
---
Saga (Image)
By Brian K. Vaughan, Fiona Staples, and Fonographiks
Vaughan and Staples are one of the most potent creative teams in the industry right now, and what they've done to Saga this year—examining the heartbreaking relationship between Alana and Marko as they've slowly drifted apart, while the escapades of Gwendolyn, Sophie and their friends' quest to save The Will serve as a background —just goes to show that a comic three years in the making can still be one of the freshest and most exciting.
---
Harley Quinn (DC)
By Jimmy Palmiotti, Amanda Conner, Chad Hardin, Alex Sinclair, and John J. Hill
Harley's excellent, hilarious solo series has turned Harley into one of DC's most layered characters. We saw her thrust herself into a new life, a new job, new friends, and even on a path to heroism! Sure, it's been her own violent and zany brand of heroism, mind you, but still. Putting her in a world where the Joker was no longer the dominant force in her life has been the perfect move for the character, and the comic has been equally funny and heartwarming. Most stunningly, it's also been sexy without being gross, something superhero comics almost never manage to achieve.
---
Ms. Marvel (Marvel)
By G. Willow Wilson, Takeshi Miyazawa, Adrian Alphona, Joe Caramagna, and Ian Herring
Ms. Marvel has gone from strength to strength this year as we've witnessed Kamala truly come into her own as a hero. Seeing Kamala grow up, trying to balance her school life, her family, and her faith, with being a superhero, has always been Ms. Marvel's main draw, and writer G. Willow Wilson just absolutely nails this character time and time again. But watching Kamala meet her hero Carol Danvers and deal with the end of the Marvel universe has put the comic at a new level. With Miyazawa and Alphona's gorgeous art, Ms. Marvel continues to stand out as one of Marvel's most unique books—and inevitably, one of its best.
---
Apocalyptigirl (Dark Horse)
By Andrew MacLean
The post-apocalypse is a ripe storytelling ground, but Apocalyptigirl uses the familiarity we have with this setting almost as shorthand, with MacLean only needing the simplest strokes to place us in the world of Aria and Jellybean the cat, and their struggle to survive. But Apocalyptigirl is so much more than a story of survival in the wasteland (although it is plenty that too—there's some intense, bloody moments of action that are framed and paced superbly throughout). It's ultimately about animals, and the relationships we have with pets, that just happens to be set in this apocalypse.
---
The Wicked + The Divine (Image)
By Kieron Gillen, Jamie McKelvie, Clayton Cowles, Matthew Wilson, and Dee Cunniffe
Wicked + Divine had a breakout year in 2014, but 2015 saw the series really come into its own. It's grown and matured in such a way in 2015 that it feels like the true evolution of the series' already fantastic premise of reincarnated pop star gods, as things got darker and less hectic, allowing Gillen and McKelvie to dive deeper into their cast of characters. This yearhas seen some really amazing issues in this series—#14 in particular, had an inventive use of McKelvie's past work on the series to reveal more layers in the ongoing mystery—but overall, Wicked + Divine has moved on from its initial examination of fame through mythology to an intriguing, intense debate about the true costs of art.
---
Batgirl (DC)
By Cameron Stewart, Brenden Fletcher, Babs Tarr, Maris Wicks, Serge LaPointe, and Jared Fletcher
There's a reason people have held this new take on Batgirl as the book every other DC series should look towards—it reinvigorated a classic character in such a vibrant, exciting way that Batgirl rapidly became the best series in what has been a pretty grand year for the Bat-Family at large. Tarr's beautiful art (and keen eye for fashion that has made the non-costumed aspects of the book just as delightful to read), and the potent blend of interrelationship drama and superhero shenanigans have given Barbara a pep-up that's solidified her as one of DC's finest.

---
Star Wars and Darth Vader (Marvel)
Star Wars by Jason Aaron, Stuart Immonen, John Cassaday, Chris Eliopoulos, Laura Martin, and Justin Ponsor; Darth Vader by Kieron Gillen, Salvador Larroca, Leinil Francis Yu, Joe Caramagna, and Edgar Delgado
Look, there's no denying it; 2015 was always going to be Star Wars' year. But I'm not entirely sure anyone expected Marvel's new ownership of the Star Wars comics to be as excellent as it has been. Typified the most by its two largest ongoings, Star Wars and Darth Vader, these series have lead the vanguard in filling in the gaps between the original movies in Disney's new canon—and on top of that, they've managed to nail the "Star Wars feel" that is often so hard to capture in material that isn't the movies. These two comics are as entertaining as The Force Awakens, and that's saying something.
---
Step Aside, Pops (Drawn and Quarterly)
By Kate Beaton
The second collection of Kate Beaton's delightful historical comic series Hark! A Vagrant is packed with joy, and just as devourable as the archives of her webcomics are. Beaton takes people of History and literature big and small and turns them into charmingly silly characters, while never letting go of their place in history, and her passion for sharing that history with readers. History can be pretty wild and crazy on its own, but Beaton makes it hilarious, too.
---
Bitch Planet (Image)
By Kelly Sue DeConnick, Valentine De Landro, Chris Peter, and Clayton Cowles
The place of women in the comics industry has been a huge, ongoing discussion this year, and sitting right inside all of that debate is Bitch Planet, a raw, gritty love letter to exploitation and grindhouse movies with an unabashedly feminist core. Bitch Planet's cast of women are angry, fully realized, and out to get what they want in a world that treats them like garbage, and it's the sort of bold tone that sends a shock to your system. It's a must-read sci-fi tale.
---
Midnighter (DC)
By Steve Orlando, ACO, Romulo Fajardo Jr, and Jared Fletcher
DC's revival of the classic Wildstorm hero Midnighter has been a fantastic, violent blast. It's also been an incredibly important shake-up for a rarely-used queer hero that's turned him into one of the best portrayals of a single gay man in mainstream comics right now. In a world of comics that try to titillate when it comes to sexiness, Midnighter balances its brilliant superhero action with a frank, refreshing, and sex-positive look at its hero's life after a break up with his log- term partner, something you rarely see in superhero books, let alone onewith an LGBTQ focus like this.
---
Archie (Archie Comics)
By Mark Waid, Fiona Staples, Andre Szymanowicz, Jen Vaughn, and Jack Morelli
Yes, it's 2015, and I'm telling you that Archie is one of the best comics around. Yeah, that Archie. The series' lavish reboot under the watchful guidance of Waid and Staples has produced an Archie comic like no other, focusing on a realistic and engaging teen drama that rips the characters of Riverdale out of their formerly clean and squeaky lives and into a modern story that balances frequent laughs with real heart and drama. It's a gorgeous book as well, as you'd expect from Fiona Staples.
---
Descender (Image)
By Jeff Lemire, Dustin Nguyen, and Steve Wands
For a series about the after-effects of a devastating war between humanity and the genocidal robots it created, Descender is a surprisingly human and heartbreaking story. TIM-21, a robot on the run , is such a tragic and compelling figure. Watching TIM search for his place in the universe will have anyone who reads this series engaged—but also ready to have their hearts ripped out from the get-go.
---
Harrow County (Dark Horse)
By Cullen Bunn and Tyler Crook

It's been a fantastic year for horror comics, and Harrow County is easily one of the best of an excellent crop. An intensely disturbing blend of fairy tales and nightmares, the coming-of-age-story of Emmy and her uncovering of her dark fate has tension in every page. But what's really disturbing—yet beautifully rendered)—is Crook's haunting art.
---
We Can Never Go Home (Black Mask Studios)
By Patrick Kindlon, Matthew Rosenberg, and Josh Hood
This series came out of nowhere this year, and ended up being one of the biggest surprises of 2015. A dark, intriguing take on young teenagers who discover they have special powers and go on the run, We Can Never Go Home spent its five issues completely gripping us with the story of Madison and Duncan, flawed yet relatable characters, and left us wanting more and more with every issue. If you crave grounded superhero fiction, you have to read it.
---
Wytches (Image)
By Scott Snyder, Jock, Matt Hollingsworth, and Clem Robbins
Another spectacular entry into the horror genre this year, Wytches is pretty much a Stephen King novel in comic book form. Balancing its nightmarish horror with a meditation on what it means to be a parent, Wytches stood out with its vivid, bold art and its interesting family drama... and then added some of the scariest monsters in comics history into the mix.
---
Democracy (Bloomsbury)
By Alecos Papadatos, Annie Di Donna, Abraham Kawa

Set in the backdrop of ancient Athens, a soldier tells his comrades about how democracy came to one of the oldest cities in the world. This graphic novel might sound unexciting at first, but Democracy blew us away with its violence, its tragedy, and its deeply human realization that some of our most noble ideas must come at the cost of great inhumanity. Stirring stuff.
---
The Omega Men (DC)
By Tom King, Barnaby Bagenda, Romulo Fajardo Jr., Pat Brosseau

DC did a pretty marvelous job of rebooting some obscure classics for modern audiences over the summer with its "DC You" initiative, but The Omega Men is certainly one of the sharpest, by taking an obscure team drenched in '80s space opera and transforming them into a dark, morally grey group of freedom-fighters (or, perhaps more accurately, terrorists). Violent, ethically fascinating, and a brilliant balance between visceral action and heated debates over what people have to do to champion true justice, we're incredibly glad that DC saved this series from cancelation, just so we'll get to see more of it next year.
---
Kaptara (Image)
By Chip Zdarsky and Kagan McLeod
At first, Kaptara sets itself up as a sort of Lost in Space sci-fi tale about a stranded spaceship crew lost on an unfamiliar planet. About five seconds later, it totally flips a bizarro switch and becomes this fantastical rip-roaring adventure that leans way more into something like Masters of the Universe and classic '80s action figures.
Throughout is the effortless wit and charm of Chip Zdarsky's writing, who keeps everything flowing with an airy pace as laughs and jokes (including some great, emotive sight gags from Kagan McLeod's gorgeous art), tying everything together in a ludicrous, joyous bow. Kaptara feels like it's just getting started, but what we have of it already is an absolute delight.
---
The Vision (Marvel)
By Tom King, Gabriel Hernandez Walta, Jordie Bellaire, and Clayton Cowles
When Marvel announced that one of its new "All-New, All-Different" series would be based around the Avenging Android himself, everyone thought it was to basically piggyback off of the character's popular introduction to the Marvel Cinematic Universe in Age of Ultron.
What they got instead was intense, unsettling, and one of the most unique Marvel superhero comics of the last decade. The Vision is a stellar examination of what it means to be human, the darkness at the core of what that means, told through the lens of the Vision's attempt to create his own suburban family. Things turn dark incredibly quickly, and in such a fascinating way, that even with just two issues out right now, it's so gripping that The Vision stands out as one of the years' finest.