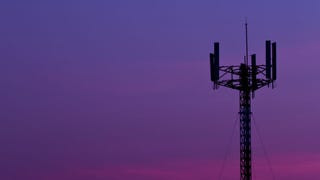 Depending on who you talk to, LTE-U—the term given to using cellular LTE technology to transmit in unlicensed airwaves—is either the future of communications, or a terrible idea that will wreck wi-fi. The FCC is studiously not taking sides in the argument, but is allowing further testing.
Whatsapp has proven to be insanely popular in Brazil, as the number-one most used app in the country. But that doesn't matter to a Brazilian court, which has ordered a 48-hour blockade of the service over an injunction from a mysterious third party.
With the Federal Communications Commission's new net neutrality rules in place, Sprint is already feeling the effects: it's no longer throttling the speeds of its wireless internet connections.

The Comcast-Time Warner merger may be dead—but that doesn't mean the two will continue on as-is. Now, it appears that the French telecoms firm Altice is sniffing around Time Warner Cable.
Ron Dorff, 83, uses dial-up to connect to the Internet as one of AOL's 2.2 million remaining customers. In the space of two months, he racked up $24,000 in AT&T charges when his modem erroneously dialed an international number to get online. What's the most ridiculous bill you've received from a telecom provider?
The Wall Street Journal reports unnamed sources, which claim that Verizon isn't the only telecom turning over extensive phone records to the NSA. The agency's logging includes "call data" from AT&T and Sprint as well as information from ISPs and credit card records. If you've been following this week's disclosures…
T-Mobile and MetroPCS will merge, boosting T-Mo from the fourth-largest operator to the...fourth-largest operator. [LAT]
The FCC's reviewing how it screens purchases and mergers, which could democratize carrier markets. A bit. [The Hill]
Current law mandates that telecoms allow the government to snoop on you when deemed necessary. But with blazing advances in what telecoms offer, the government is left behind. They want to catch up. Their solution? Tougher law.
AT&T, Orange, Telefónica, China Mobile, Verizon, Sprint, and several more carriers have announced the formation of the Wholesale Applications Community, which aims to create a viable alternative to Apple's walled-garden approach to apps.
Update: Asus tells us that the product wasn't supposed to be announced just yet. They're still tweaking the unit, so the specs listed below aren't the final specs. What we do know is that this device is coming and it is going to be something similar to this, but minor details will probably be changed. The original…
Emergency communications kits destined to help the clear-up of the Burmese cyclone have been held up by the Asian country's military junta. A five-man team from NGO Telecoms Sans Frontieres has been waiting all week for its entry visas from the turds powers that be of the brutal regime. And, until the visas are…