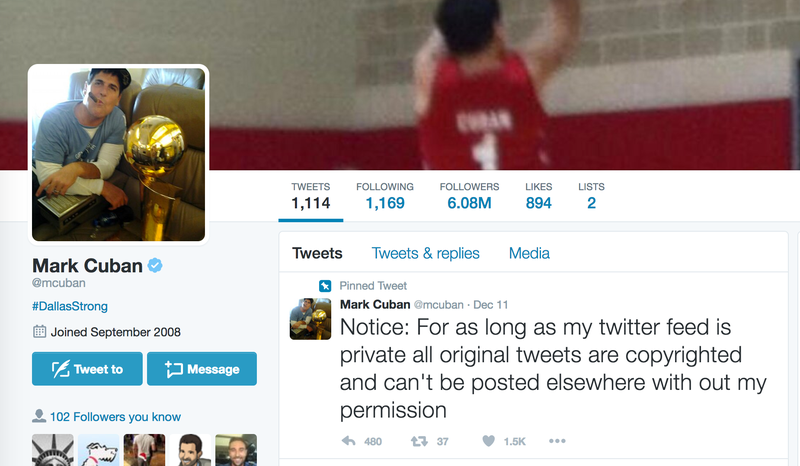 "For as long as my Twitter feed is private," tech billionaire Mark Cuban tweeted, "all original tweets are copyrighted and can't be posted elsewhere without my permission."
The outspoken owner of the Dallas Mavericks, who made his fortune selling Broadcast.com to Yahoo during the dot-com boom, purported that if he tweets while his Twitter account is set to private, they are somehow protected by copyright law. His tweets are now public again.
Sure, the Twitter terms of service does put forth, "You retain your rights to any Content you submit, post or display on or through the Services. What's yours is yours." But Cuban's "notice" is the rich cousin of those bullshit Facebook copyright statuses you see your most gullible friends post every couple years.