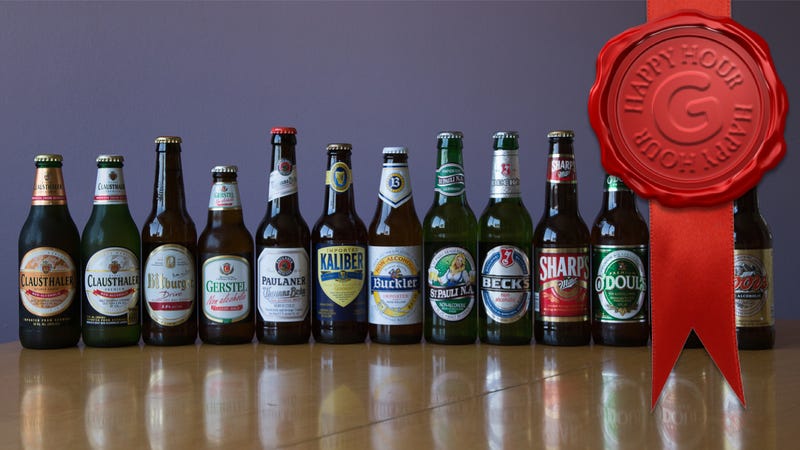 Non-alcoholic beers take a lot of flack, and rightly so. The great majority of them taste like swampwater (and give you less of a buzz). But are any of them actually good? We tried 14 different non-alcoholic beers to find out. And the answer is a definitive yes.
It's Friday afternoon, you've made it through the long week, and it's time for Happy Hour, Gizmodo's weekly booze column. A cocktail shaker full of innovation, science, and alcohol. I feel sick, but not in the usual way.
A few months ago we delved into the science of non-alcoholic beer, and learned why it's so hard to make a decent one. That's good background info to have, if you're interested, but for now let's get down to the drinking.