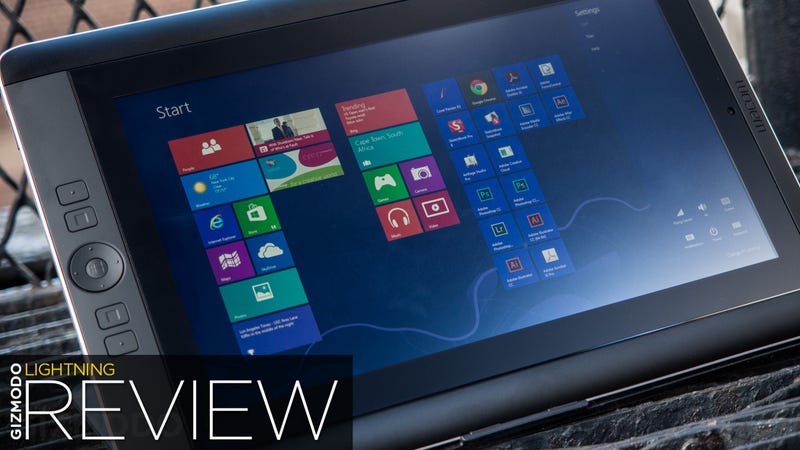 If you're a tablet user who likes to draw, you know that the experience offered by an iPad or other consumer-oriented tablet is pretty limited. Wacom, maker of drawing-specific digital interfaces, now has a portable and powerful solution in the Cintiq Companion. It's great at one thing, but sometimes that's just not enough.
What Is It?
A Windows 8 tablet with a 13.3-inch full HD display and Wacom's signature touchscreen/stylus combo with 2048 levels of pressure sensitivity. Inside is an Intel Core i7 processor, 8GB of RAM, and an Intel HD Graphics 4000 graphics processor. You can buy it with a 256 GB SSD for $2000, or a 512 GB SSD for $2500.
There is a cheaper version called the Cintiq Companion Hybrid; it runs Android and has limited functionality when not tethered to a computer. We didn't test this model, and it seems like a different experience altogether.
Why It Matters
Serious designers are no strangers to Wacom. Its Cintiq line has been used by luminaries like Marvel's Joe Quesada. But those products were always peripherals you had to tether to your desktop or laptop. Only with the Cintiq Companion do you have a fully self-contained drawing tablet that you can take anywhere. There are general use tablets that feature pressure sensitive stylus capability, most notable the Microsoft Surface, but where the Surface is small and built for versatility and consumption, the Companion exists as an all-out artistry machine.