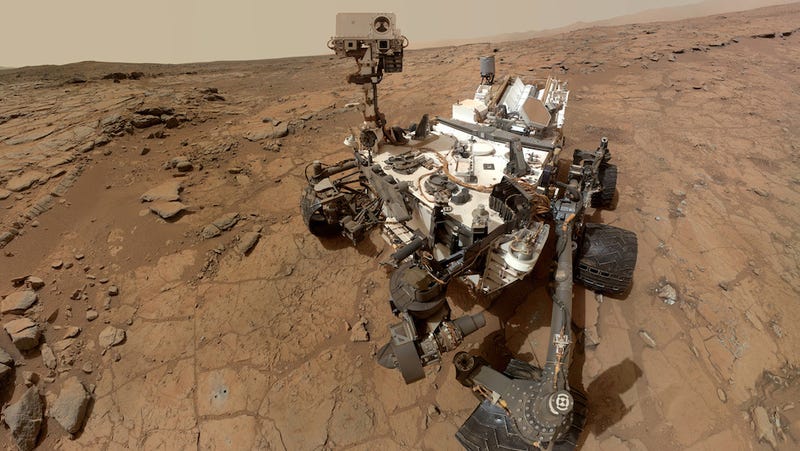 It's been a crazy week (as always) and we're here with the only glass of blended, nutrient news-paste you need to catch up on it all. We got iPhone reviews, Mars water, lightsabers, new Kindle Fires, the story behind ctrl-alt-delete, and more. Dig in!
The trajectory of the iPhone is, in most ways, the trajectory of Apple over the past decade. Insane ambition, untouchable dominance, the inevitable slowing of momentum. And now, reinvention, sort of. Mostly from iOS 7, partly from the iPhone 5S itself. But underneath it all, it's still just an iPhone. And that's still pretty good.
If you want a good idea of just how many people use Facebook on a daily basis, this dizzying site manages to cram every single user onto a single page—represented by over 1.2 billion colored pixels that can be zoomed to reveal the individual faces of every member.
An Apple employee is never supposed to point when giving directions in their store. For example, when asked where the iPhone cases are sold, a specialist should either gesture with an open hand or, preferably, walk the customer to the proper location.
The keyboard combo that is Control-Alt-Delete may have become iconic—but according to Bill Gates it was all just a big mistake.
The latest science news out of Harvard and MIT sounds like a joke, but it's not. A team of physicists were fooling around with photons when they managed to get the particles to clump together to form a molecule, one that's unlike any other matter. And it behaves, they say, just like a lightsaber.
In a way, we already reviewed this phone a year ago. In fact, iPhone 5C is in every important way the iPhone 5 in different clothing. That's not to say it's bad phone. In fact, after spending a weekend with the iPhone 5C, I can say with certainty it's a very good phone, in the same way that last night's meatloaf is still very good meatloaf. But it's not exactly fresh.