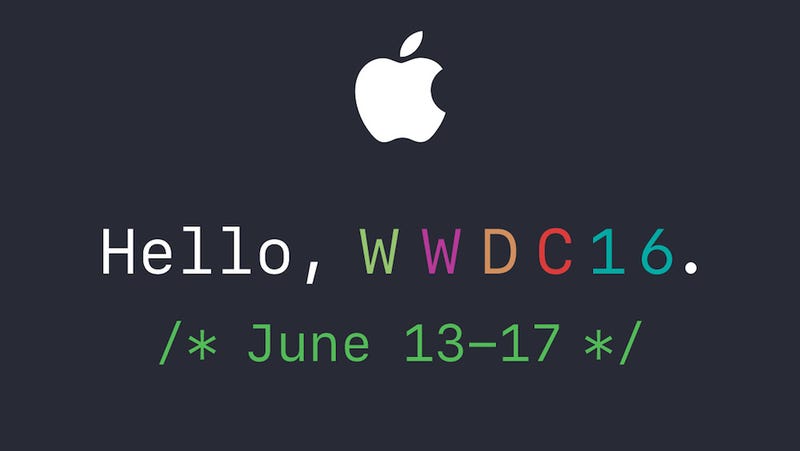 Apple's annual developer conference, WWDC, is nearly upon us. The event runs from June 13-17 and traditionally serves as the launching point for major updates to iOS, OS X, and the company's other platforms. In the last few years, the updates to Apple's two major OSes has been relatively small and boring for anyone who doesn't have Xcode developer tools installed on their computer.

But this year, Apple is expected to make some big announcements that non-developers can get excited about—namely major updates to its two most popular laptop lines: the Macbook Air and Macbook Pro. So what else might be revealed? Here's what you can expect from Apple WWDC 2016.
---
Macbook Pro
The processor in the 15-inch Macbook Pro is currently three years old, making it an awful choice for folks looking for a zippy workstation. The 13-inch is a little better, but its two-year-old processor is outdated. We should, almost certainly, see a Macbook Pro (the last was in May of 2015) with a big update to Intel's newest set of processors, Skylake.
That's good news. But there are weirder rumors afoot. Mainly that the Macbook Pro will see its first major design refresh since the Retina Displays were introduced in 2012. The redesign will feature an OLED touchscreen instead of traditional function (F) keys above the keyboard.