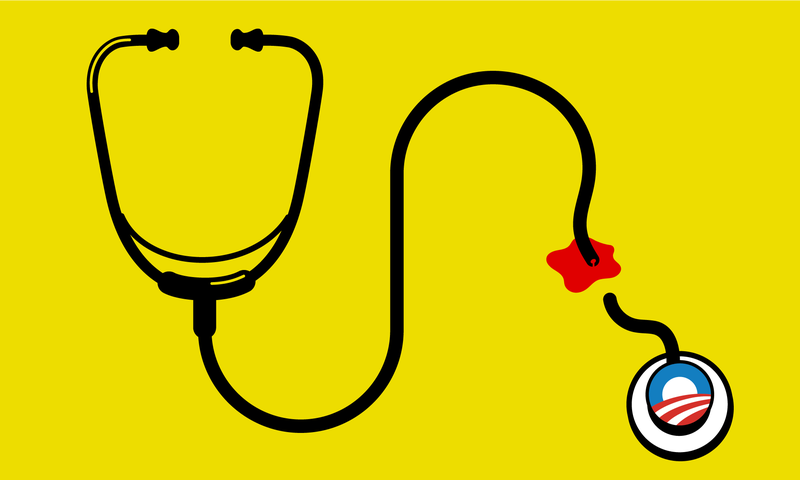 Each morning I take three pills, all of which I need to stay alive. I get my health insurance through the Affordable Care Act—without it, I'd be spending upwards of $500 on prescription medication each month.

When Donald Trump became the President-elect of the United States, a surge of fear shot through my body. Trump has promised to repeal the Affordable Care Act, an action that could deny anyone who requires ongoing medical treatment, access to life-saving medication. While Trump's pledge to eliminate Obamacare within his first 100 days in office is going to be difficult if not impossible to fulfill, it's very possible that Trump and his Republican cohort would, at least, gut what's left of the Affordable Care Act such that it's basically unrecognizable. Considering how frequently Trump contradicts himself, we find ourselves in limbo, waiting.
Without insurance, anyone who regularly takes prescription medication—especially anything without a generic version—would be screwed. And while some of the 22 million Americans currently insured through the Affordable Care Act might find insurance in a new system, others may not. Obamacare includes important provisions, like making it illegal to deny coverage to people with preexisting conditions.
An informal Twitter survey illustrates how expensive losing health insurance would be for many Americans:
While our fears are justified, the question remains: will we really lose our health insurance? In his first 100 days, here's what Trump says he'll do to our health care system:

Repeal and Replace Obamacare Act. Fully repeals Obamacare and replaces it with Health Savings Accounts, the ability to purchase health insurance across state lines, and lets states manage Medicaid funds. Reforms will also include cutting the red tape at the FDA: there are over 4,000 drugs awaiting approval, and we especially want to speed the approval of life-saving medications.
Dr. Mario Molina, the CEO of Molina Healthcare, told Reuters that because enrollment for 2017 coverage opened on November 1, "it would be legally difficult for Trump to cancel them before the one-year contracts run out."
"Any changes they make will have to be on a prospective basis to begin in 2018," Dr. Molina said.