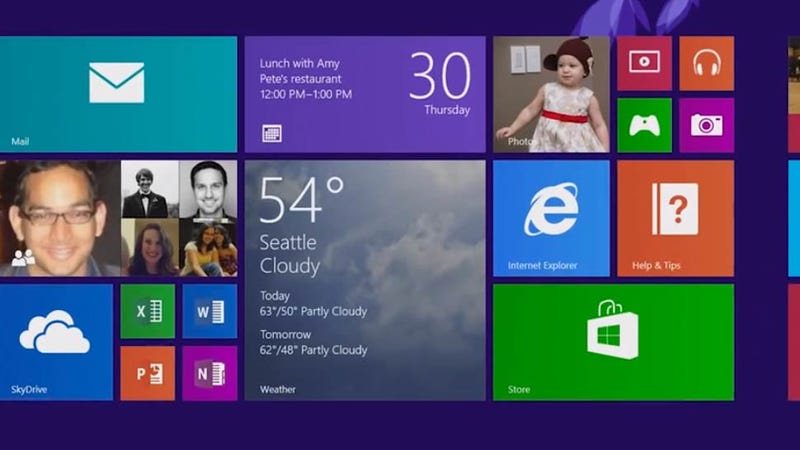 Microsoft rolls out the next version of windows, 8.1, at its annual Build developers conference today. It's a big deal. Windows 8 was a crazy ambitious step, what follows is just as important. This is what Microsoft's taken from your months of feedback (or just, yelling).
Almost everything coming in 8.1 seems like a genuine improvement. The question, then, is exactly how much improvement. It's not so much good news/bad news as good news and wait that's all the good news? That's part of Microsoft's plan, though, as it's focusing on smaller, faster releases.
We'll be updating this post throughout Microsoft's keynote (refresh to see the latest updates), but we've started you with an overview of what's going into the update. You can watch the keynote live here.