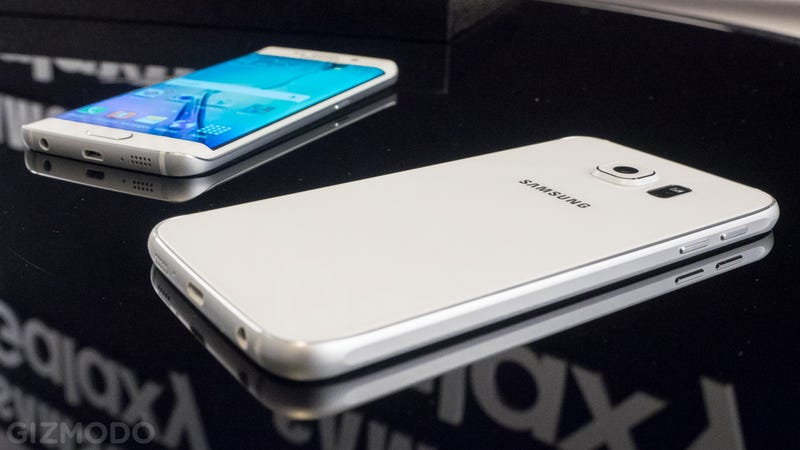 Your smartphone's battery life won't last forever. Today, your digital companion might work all day long, then party late into the evening—but a year from now, you'll almost certainly have depleted a substantial portion of its capacity. What happens when your phone no longer lasts the day? Time to replace the battery! But with Samsung's new Galaxy S6, that's not going to be easy.
If you've ever owned a previous Samsung Galaxy smartphone, you know that changing the battery is a breeze. Pop off the plastic back cover, and you've got access to a removable lithium-ion pack and a microSD slot for extra gigabytes of storage. Unless you're talking about the new Galaxy S6, because for the first time, a flagship Samsung smartphone is missing the ability to change out those components.
More and more big-name phones have gone the iPhone route of sealing everything inside. Samsung is hardly the first to give this up. In fact, it's one of the last. The Galaxy line was the final huge hold-out, and it's worth considering what that means for your phones going forward.
Image credit: iFixit
I'll be honest: I won't shed tears for the microSD slot. The cheapest Galaxy S6 will come with 32GB of built-in storage, with 64GB and 128GB options if you need. I don't know about you, but I don't have hard drives full of multimedia to cart around—and multimedia has been the only reason to have a microSD card ever since Android got rid of the ability to install big apps and games to SD. There's also reliability to think about. SD card quality control is notoriously low. Too many can't hit their promised speeds, and you probably know someone whose microSD shit the bed and lost their precious data.
I also understand—intellectually, anyhow—why Samsung might also want to get rid of the removable battery too. The same reasons HTC would. Or Motorola. The reasons why the iPhone always had a battery built-in. Once you no longer need to design a phone with a removable back panel, it opens up all sorts of possibilities. Your phone can be lighter! Thinner! More waterproof! You can fit more battery inside a smaller space! The back panel can be made of metal or glass instead of flexible dimpled Band-Aid lookalike plastic!
The Galaxy S6 doesn't do all of those things, mind you. Oddly, it's actually not water-resistant this time, and the battery's slightly smaller too. Still, it's 7 grams lighter, 1.3 millimeters thinner, and even manages to cram in two different kinds of wireless charging and an impressive wireless payments system underneath that slick new Gorilla Glass rear panel. And Samsung argues that the wireless charging and a new quick charging system—four hours of battery life from ten minutes on the charger—justify a non-removable cell.