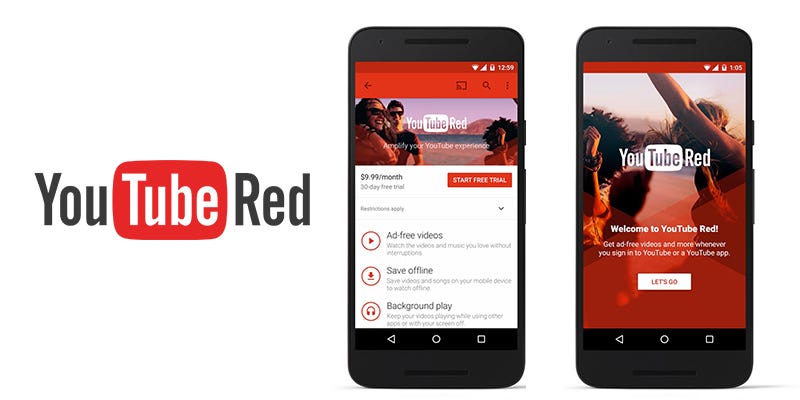 YouTube's taking big steps towards transforming itself into a media service that you pay for like you pay for Netflix. Fancy YouTube! Aren't you psyched?

YouTube made a bunch of announcements today promoting its new subscription service, YouTube Red. For $10 a month, the service banishes ads, and allows you to save videos offline, and allows you to continue to listen to a YouTube video in the background on your phone. In the beginning the service will be only be available in the United States, but broader availability is also in the works.
This ad-free part launches next week, but beginning January, a YouTube Red subscription will get you access to exclusive content. This includes some exclusive series and even full length films. On this front, YouTube, Hulu, and Amazon have all proved that original content can be excellent.
New offerings from YouTube include a new scripted series from the Fine Brothers, and a hokey-as-shit looking movie called Unicorn Time. One smart aspect of the original content is that YouTube has chosen to invest in creators who came up on YouTube and have made their living on YouTube.
The new service will also cover the new YouTube Music app, which is launching today. The app seems to be an evolution of YouTube Music Key, the paid product launched last year. It basically turns YouTube into a Spotify clone, and allows you to listen to YouTube in the background. And it turns out that like YouTube Music Key, YouTube Red will get you access to Google Play Music, the excellent streaming music service that you should probably use.