From filthy punk clubs to pristine public transport, there's a heck of a lot going on under our cities. Underground: The Spectacle of the Invisible at Zurich's Museum of Design goes deep into the different types of urban infrastructure that have been built up down below, and the different reasons that being subterranean just makes more sense.
That question of "why go down?" is an interesting one. On some levels, it seems like a pretty straightforward matter of space: When the surface streets get cramped and available real estate is at a premium, the option of constructing below opens up a whole new world of (windowless) potential developments. Necessities like transit—subways and streets—can tunnel direct routes between destinations which wouldn't be feasible if they had to navigate the existing grid. Rich folks can add-on the luxe dugouts of their wildest dreams by shelling out the cash to excavate, abandoning industrial diggers along the way.
There's also the safety aspect. Want to keep something completely protected? Stash it away in a bunker—think cash in high-security vaults, or people in fortifications, from bare bones DIY attempts to elaborate, Greenbriar-like government prepped for uncertain times of war. And on the other end of the spectrum from that ultra-utilitarian angle, there's a certain illicit cache that comes along with being, well, underground. It implies a certain level of cool that can't be seen by the naked eye; you really gotta be in the know to figure out how to enter the hot spots from above and then descend to, say, a skate park.
You can catch the exhibition at the Design Museum in Zurich through September 28th. Or, if a trip to Switzerland isn't in your immediate future, check out a pretty fantastic selection of available images here. They show the diversity of scenes—from sleek and modern to sweaty and gritty—hidden from view around the world.
---
G/O Media may get a commission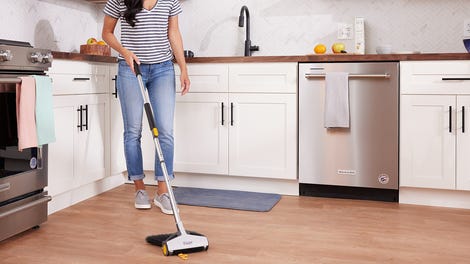 BOGO 50% Off
Flippr - BOGO 50% Off
Chris Marker, Untitled 188, from the Series Passengers, 2011, © Peter Blum Gallery, New York
---
Silvio Maraini, Reservoir Ibruch, Zumikon (finished 1967), from the series Geflutete Kathe-dralen, 2011, © with the photographer
---
Gérard Miedinger, Customer Bank Vault Julius Bär, Zurich, 1983, photo: Christian Zingg (2013), © Julius Baer Art Collection
---
Emanuel Ammon, Chaos on 27 January 1979 at Eiskeller, Adligenswil/LU, 1979, © Emanuel Ammon/AURA
---
Tadao Ando, Chichu Art Museum, Naoshima, Japan, 2004, © with the author
---
Dominic Büttner, Gotthard Road Tunnel (Finished 1980), from the series Dreamscapes, 2010, © with the photographer
---
Beratungsgruppe für Gestaltung – BGG, AlpTransit Gotthard North Portal, Erstfeld (2016), photo: Markus Frietsch (2014), © with the photographer
---
Dominique Perrault, Main Building of the Ewha Women University, Seoul, 2008, photo: André Morin (2008), © André Morin / DPA / Adagp
---
Santiago Calatrava, Train Station Stadelhofen, Zurich, 1990, photo: Paolo Rosselli (1991), © with the photographer
---
Michael Dwyer, Central Artery / Tunnel Project aka "Big Dig", Boston (Finished 2007), photos: 2014 resp. 1990, © with the photographer
---
Andri Pol, Tunnel of the Large Hadron Collider LHC, from the series human beings at CERN, 2013, © with the photographer
Ieoh Ming Pei, Pyramide du Grand Louvre, Paris (Finished 1989), photo: Luc Boegly, © with the photographer
---
Dürig AG, Through Station Löwenstrasse, Zurich, 2014, photo: Ruedi Walti, © SBB
---
Lead image: Luca Zanier, Access Tunnel to the Underground Central, Ferrera (Finished 1963), 2011, © Luca Zanier Photography, Zürich