Less than two weeks from now, some of the world's greatest athletes will descend upon South Korea for the Winter Olympics. Also descending upon the host city: a fuck-ton of condoms.

There will be 110,000 condoms delivered to Pyeongchang for the Olympic games, according to Korea Biomedical Review, with 80,000 destined for the Olympic villages where athletes stay. That comes out to 27.4 condoms per athlete, or an average of 1.7 fucks a day over the course of the 16-day event. The remaining 30,000 condoms will be sent to media areas and stadium bathrooms.
The 110,000 condoms represent an increase of 10,000 over the number reportedly rolled out during each of the previous three Winter Olympics games. According to Reuters, only 40,000 condoms were sent to Olympic villages in Vancouver in 2010, with the remaining 60,000 distributed in other areas.
The amount of condoms set to be delivered during this year's Winter Olympics isn't remarkably high, however, compared to recent Summer Olympics games, which draw many more athletes. At the 2012 Games in London, Durex sent 150,000 to the Olympic village, and in Rio de Janeiro in 2016 there were reportedly 450,000 male and female condoms disseminated. 'Tis the season for fucking, baby.
A number of anecdotal reports indicate that a boatload of condoms for Olympic athletes isn't synonymous with a buttload of boinking. In 2016, an Olympic source told Us Weekly that it's "pretty tough to hook up on twin beds with roommates," and that while there are people that are certainly going to fool around, "the number of condoms they pass out is in no way a necessary amount." A spokesman for the company donating 100,000 of the condoms to South Korea this year reinforced this belief, telling AFP that they "don't expect the athletes to use them all."
G/O Media may get a commission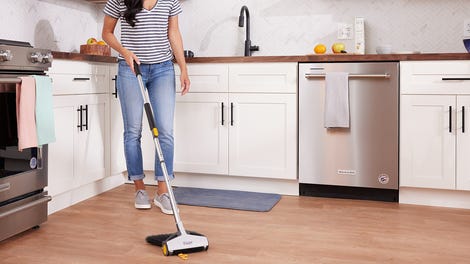 BOGO 50% Off
Flippr - BOGO 50% Off
But even if athletes don't fuck a few times a day over the course of the weeks-long event, it doesn't mean they shouldn't be amply equipped for the task.