On this very night exactly 52 years ago, three inmates escaped from Alcatraz, the maximum-security prison set smack dab in the middle of the San Francisco Bay. Their bodies were never found, dead or alive. That means John Mason might be the only man known to make it off the island successfully and survive.
Okay, okay. John Mason isn't a real dude. He is a badass, grey-haired federal prisoner played by Sean Connery in The Rock, that campy classic action flick from 1996 that still holds up almost two decades later.
This movie has a hell of a lot going for it: Ed Harris super-committing to his role as spurned brigadier general Frank Hummel, a lunatic who takes over Alcatraz with gas-armed rockets aimed at the city; Nic Cage giving over-the-top, Honeymoon in Vegas-style everyman realness as chemical weapons expert Dr. Stanley Goodspeed, one of the only men who can stop him; and, of course, Connery, who is chill-as-fuck as the guy who's brought out of hiding for the job and who knows The Rock from the bottom up, having studied it for his long-ago epic getaway. Plus, a glut of goofy quotables pepper the dialogue and San Francisco features prominently as a backdrop. What's not to love?
For what it's worth, I believe that John Anglin, Clarence Anglin, and Frank Morris—the three actual inmates who disappeared in 1962—are kicking back on a beach with a couple piña coladas. Maybe they'll get a kick out of watching The Rock tonight as well. [Amazon]
G/O Media may get a commission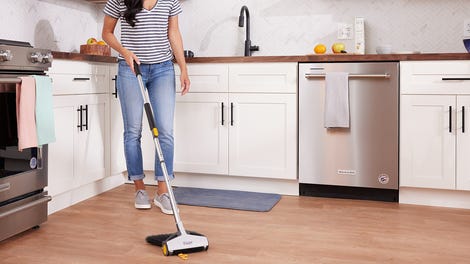 BOGO 50% Off
Flippr - BOGO 50% Off