Like so many of us, Nathan W. Pyle is relatively new to New York. And like so many of us, he has a few ideas about how to make New York a little more bearable. What sets Pyle apart? His ideas are clever enough to warrant a book deal, while the rest of us are left to mutter passive aggressive comments under our breaths.
Pyle is a freelance illustrator who originally hails from Ohio—he moved to the city around four years ago. His Midwestern common sense shines through in his drawings, which often take the form of a list of rules for how to, say, attend a movie without annoying the crap out of your fellow humans or ride a Citibike without annoying the crap out of pedestrians.
His first book, NYC Basic Tips and Etiquette, will offer up hundreds of tips for denizens of New York—widely believed to be America's most unbearable big city—when it comes out in 2014. Some of Pyle's rules are aimed at tourists (don't expect people to stop when you take a photo!) and others are relevant for lifers (get out of the way when the damn subway doors open, ya jagoffs!). Others are universal—for example, "empty subway cars are empty for a reason."
Pyle, being internet-savvy enough to know that GIFs are always the most appropriate way to share information, has animated a handful of his illustrations for the web. Yesterday, he sent us a few that haven't hit the web yet—and they're delightful. Check them out below, or see more on Facebook.
G/O Media may get a commission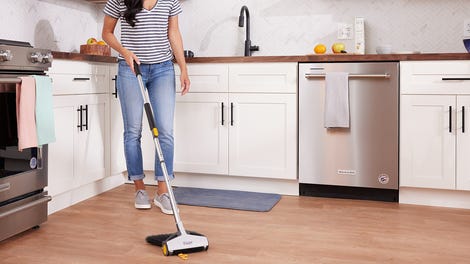 BOGO 50% Off
Flippr - BOGO 50% Off
Plus a few stills: