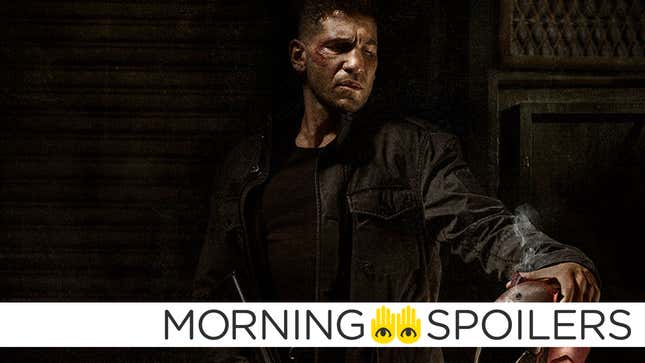 Adam Driver talks Star Wars: Episode VIII. There's a tiny glimmer of hope for the future of Archer beyond season ten. Get a new look at Valerian. Plus, new footage from Resident Evil: The Final Chapter, new art for Iron Fist, and what's to come on the final season of Teen Wolf. Spoilers Now!

Meet Microsoft's New Surface Laptops

Mary Poppins Returns
Emily Mortimer has joined the cast as Jane Banks, one of the children Mary looked after in the original movie. [Variety]
---
Star Wars: Episode VIII
After the press freaked out over comments he made associating the film's tonal shift to the tonal shift between A New Hope and Empire Strikes Back, Adam Driver has clarified what he said all along: Not that the film would be darker, butthat it would be different to The Force Awakens.
No, no. What I said was the tone of it was different, I didn't say that it was gonna be in the vein of [it]—I was using it as an example, so poor example. Next time I should say—I'm trying to think of another sequel to a movie that's good. When I read the script, it was not what I expected, in the best of ways.
---
Resident Evil: The Final Chapter
Here's another teaser trailer for the final movie:
---
War of the Planet of the Apes
Caesar portends doom in a new "digital billboard" for the film.
---
Valerian and the City of a Thousand Planets
A new poster and some new stills from the film have been release—there's more at the link. [/Film]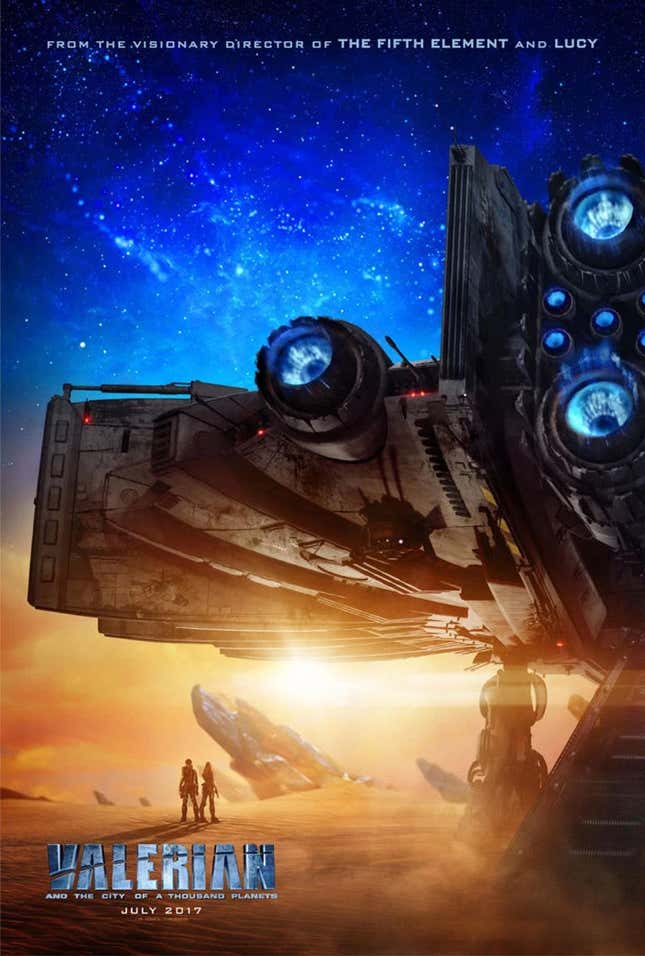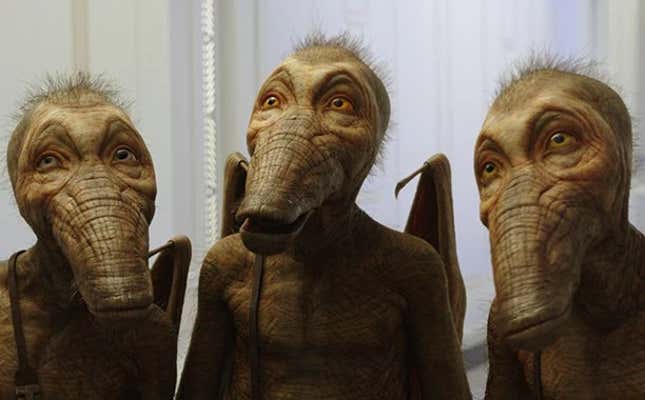 ---
The Punisher
Deborah Ann Woll, who plays Karen Page in Daredevil, has been spotted on set filming with Jon Bernthal.
---
Archer
Creator Adam Reed offered the slightest bit of hope for the show's continuation after his recent announcement that it would come to an end after its tenth season, telling fans at NYCC to "ask [him] again in two and a half years" and his answer might have changed. [Comicbook.com]
---
The Last Ship
Peter Weller has joined the cast as Dr. Paul Vellek, "a world-renowned authority in genetic modification and plant biotechnology." [TV Line]
---
Gotham
A synopsis for episode six of the third season, "Follow the White Rabbit", has been released.
Mad Hatter sets his eyes on his next victims, forcing Jim Gordon to make some tough decisions. Meanwhile, Penguin and Nygma's relationship evolves, and a familiar face comes back into Nygma's life.
---
Lore

Amazon has greenlit Gale Ann Hurd's horror anthology series based on the successful podcast. [Coming Soon]
---
Iron Fist
Here's a new 'motion poster' for the show.
---
Teen Wolf
Finally, here's a new trailer for the final season.

---


Additional reporting by Gordon Jackson. Banner art by Jim Cooke.