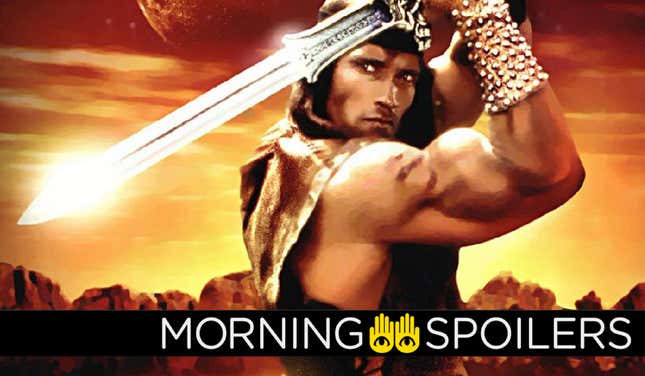 We have confirmation on a few new Solo character names. The X-Files' Chris Carter has begun to ponder if maybe he shouldn't end the series after Gillian Anderson leaves. There have been some major changes in the world of Jurassic World since the events of the first film, especially for Bryce Dallas Howard's character. "Conan, what is best in life?" "To crush your enemies. See them driven before you. And to hear the lamentations of their spoilers."

X-Men: Dark Phoenix
Speaking with Cinema Blend, Rose Byrne revealed Moira MacTaggart will not appear in Dark Phoenix.
Unfortunately, Moira is not showing up. I wish she was. I had such fun on X-Men: Apocalypse. I love that cast. It is a really fun, what do you call it? Superhero film… ensemble exactly. I can't wait to see what [Jessica Chastain] does, cause I'm such a fan.
---
Shazam!
Warner Bros. has released an official synopsis.
We all have a superhero inside us, it just takes a bit of magic to bring it out. In Billy Batson's (Angel) case, by shouting out one word—SHAZAM!—this streetwise 14-year-old foster kid can turn into the adult Super Hero Shazam (Levi), courtesy of an ancient wizard. Still a kid at heart—inside a ripped, godlike body—Shazam revels in this adult version of himself by doing what any teen would do with superpowers: have fun with them! Can he fly? Does he have X-ray vision? Can he shoot lightning out of his hands? Can he skip his social studies test? Shazam sets out to test the limits of his abilities with the joyful recklessness of a child. But he'll need to master these powers quickly in order to fight the deadly forces of evil controlled by Dr. Thaddeus Sivana (Strong).
---
Jurassic World: Fallen Kingdom
A tie-in website reveals Bryce Dallas Howard's former Jurassic World ops manager Claire has started a nonprofit called The Dinosaur Protection Group, "dedicated to establishing and protecting the rights of all living dinosaurs." Claire herself has even authored a recent blog post discussing her life since the 2015 disaster.
The site also contains "employee bios" for both Daniella Pineda and Justice Smith's characters:
Zia Rodriguez (Daniella Pineda): Zia Rodriguez trained in pre-veterinary medicine at Berkeley before the park incident put on hold her dream of accepting an internship at Jurassic World. Now Zia is one of DPG's strongest advocates and our resident expert on dinosaur biology. Once the DPG fulfills its goal, she wishes to achieve her dream of mending our giant neighbors.

Franklin Webb (Justice Smith): Having previously worked at Jurassic World as an IT technician, Franklin Webb now operates the DPG's social media and online marketing campaigns. As his surname comically suggests, Franklin is an expert on all things to do with computers and the internet. This makes him an important asset to the DPG's reach around the globe.
---
Solo: A Star Wars Story
Screen Rant reports Phoebe-Waller Bridge plays an android named L3-37, while Thandie Newton plays "a mysterious figure" named Val.
Meanwhile, four new character posters.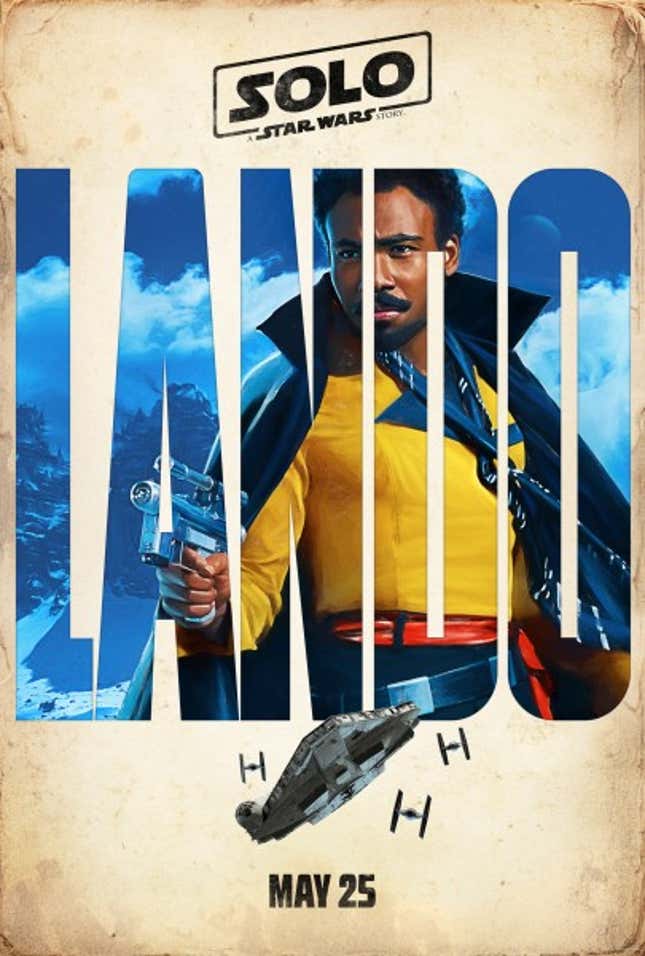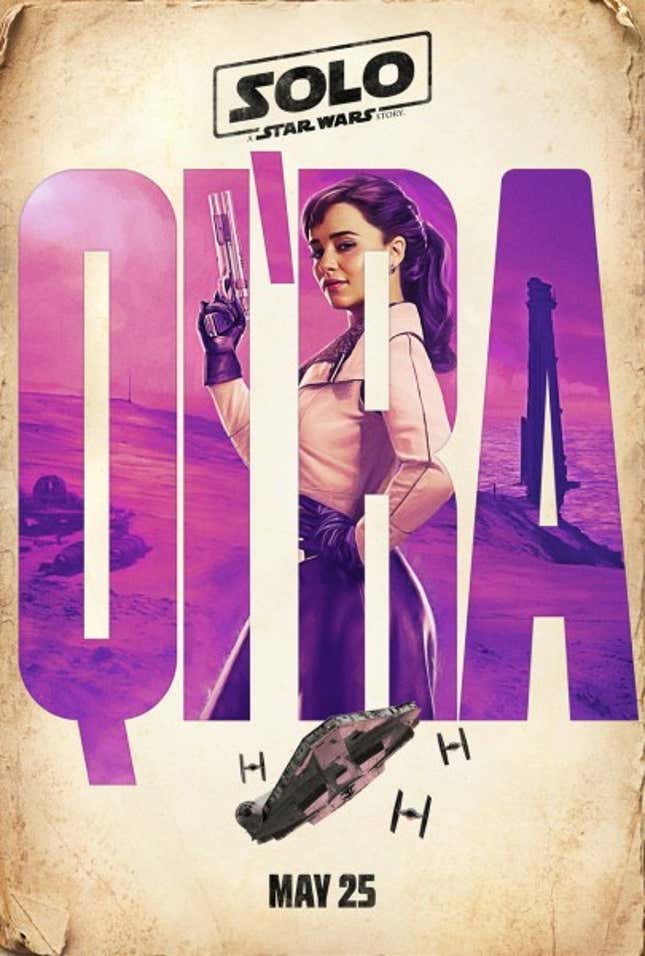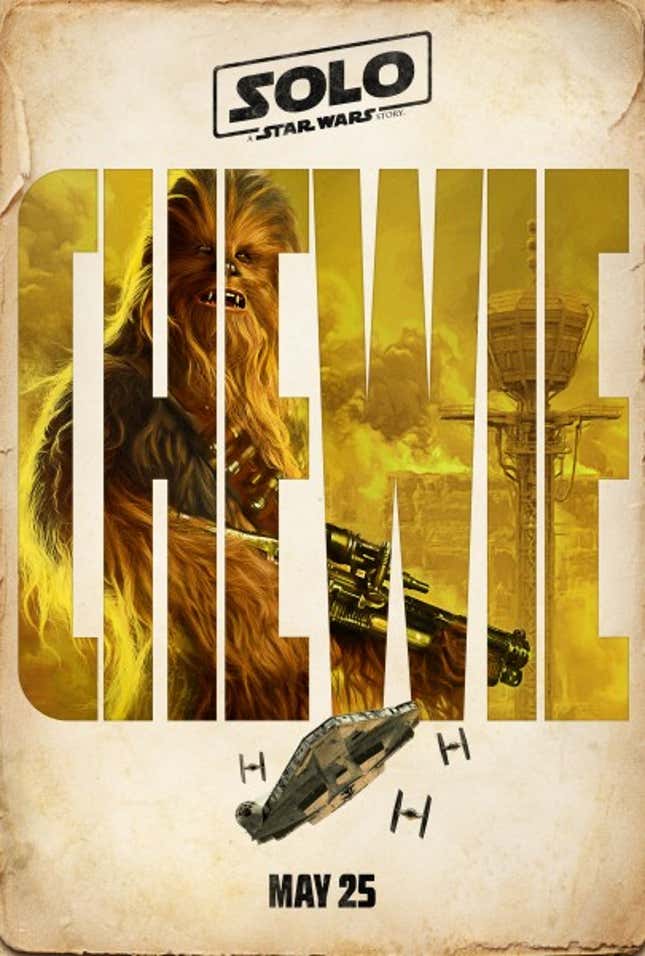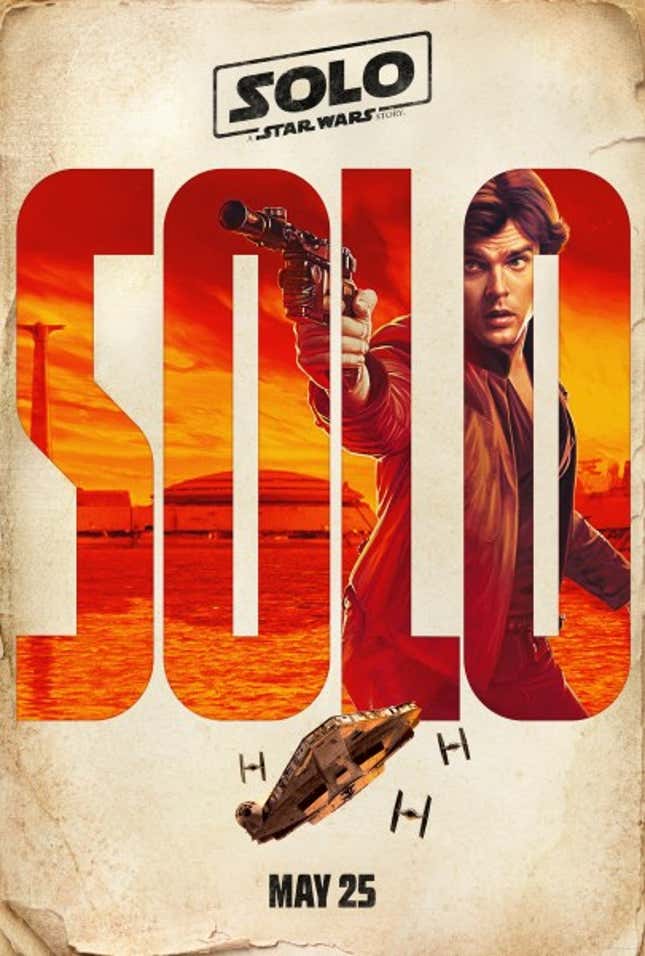 ---
Accident Man
Film School Rejects has an exclusive clip from Accident Man, the film adaptation of Pat Mill's infrequently serialized comic book about a killer-for-hire who makes his hits appear like freak accidents.
---
Deadpool
The Merc With a Mouth is dancing for his life in this new poster parodying the 1984 hit Flashdance. It seems to me like it would be a bad idea for so much of Deadpool's marketing to focus on '80s parodies, but I have to give it up to them for their commitment to it.


Conan the Barbarian
Deadline reports Amazon is developing a Conan the Barbarian television series from Colony co-creator Ryan Condal, Game of Thrones director Miguel Sapochnik, and Warren Littlefield, executive producer of Fargo and The Handmaid's Tale.
---
The X-Files
Speaking with Digital Spy, Chris Carter stated he's having doubts about packing in the X-Files following the departure of Gillian Anderson.
I don't know. I think that certainly The X-Files has more life in it, there are more stories to tell, with Gillian or without. I'm sorry to see her go, I've never actually considered doing this show without her, so is this the end? It's the end of something, I don't know if it's the beginning of something new. But certainly we will have to all put our heads together and figure out where to go from here.
---
Arrow
Kyra Zagorsky has been cast as Athena, a former member of the League of Assassins with a wicked facial scar running across her face. According to TV Line, "Athena aims to maintain the legacy of Malcolm Merlyn, her fallen commander — and thus sees anyone who was once associated with him as a potential threat."
---
Wynonna Earp
Megan Follows has been cast as Wynonna's recently resurrected mother, Michelle (introduced from behind in the season two finale). TV Line has our first look at Follows in the role, facing forward.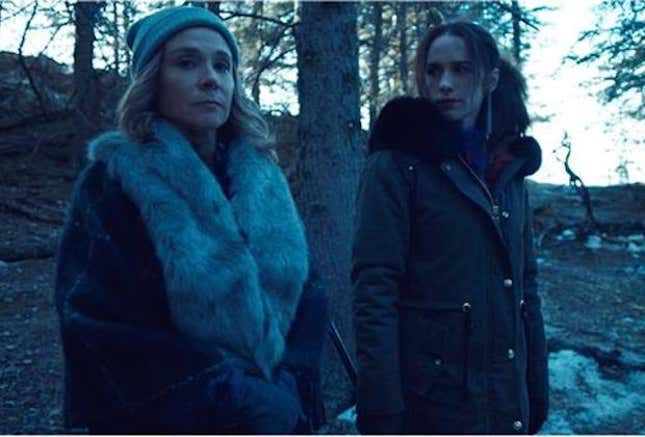 ---
The Chilling Adventures of Sabrina
Jaz Sinclair has been cast as Sabrina's pal, Rosalind Walker, "the brash, empowered and outspoken daughter of Greendale's minister and Sabrina's best friend at Baxter High."
[THR]
---
Krypton
Finally, kneel before the House of Zod in the latest teaser from Syfy.
---
Banner art by Jim Cooke.