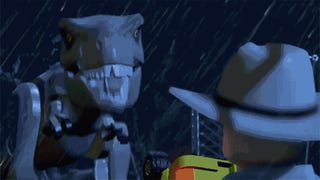 The first teaser for Lego's Jurassic World video game left us desperately wanting to know and see more about the game. So thankfully, the first full trailer for the upcoming title delivers a longer glimpse into what the four Jurassic Park movies look like made from plastic bricks.
Even if Jurassic World doesn't live up to the hype, being able to relive the original Jurassic Park film through this game will easily be just as satisfying. [Youtube via GoNintendo]
---
You're reading Leg Godt, the blog with the latest Lego news and the best sets in the web. Follow us on Twitter or Facebook.