As a young girl I was obsessed with dolls. They're all I wanted for birthdays and Christmases. These days, though, dolls have hit a whole new level. And oh, how I wish I could still enjoy endless hours playing with them, because a new doll is available for pre-order today—and she's inspired by 11-year-old Mari Copeny, better known as Little Miss Flint.
Copeny began her journey into the national spotlight in 2016 when she wrote a letter to then-President Barack Obama urging him to visit her hometown of Flint, Michigan, to see how the city's lead water crisis was unfolding. She's since gone on to raise money to send kids in her community to watch momentous black films like Black Panther and A Wrinkle in Time, to funnel donated bikes and backpacks to Flint kids, and to gain the attention of people like tech billionaire Elon Musk. Her mom, Loui Brezzell, told Earther via email she couldn't be prouder.
Now, Ireland-based doll company Lottie, which prioritizes inclusion, has created the Kid Activist doll—and she looks just like Copeny, trademark tiara and all.

G/O Media may get a commission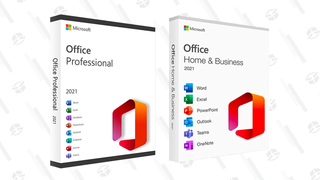 89% off
Microsoft Office Professional 2021 Lifetime License
"There are amazing little kids we've been finding, and they're huge role models," said Ian Harkin, Lottie founder, told Earther. "These amazing little kids are changing lives for other kids because they are proactively sort of giving back to their communities."
Harkin first came across Copeny's activism two years ago. He's been following her ever since and decided to reach out earlier this year after seeing Teen Vogue nominate her for its annual "21 Under 21" 2017 list.
The project moved along pretty quickly from there. Copeny collaborated with Lottie on the creation of the doll. Of course, she wanted it to have an air of activism. The doll will come with a placard that reads "Kids Lives Matter," reminding kids that their voices matter too, Harkin said.
"I can't wait to share it with other kids, especially the kids in Flint," Copeny told Earther via email.
She herself is a fan of the company, and owns one of its astronaut dolls. Her ultimate goal with this project is to ensure that Flint's kids aren't forgotten. Lead is a toxic metal that can have lifelong impacts on a child's development. That's a truth Copeny's work continues to shed light on.
"Bad water isn't just a Flint thing," she said. "It's a worldwide issue."