It's not a biography, it's a bibliography, but a new book about J.K. Rowling is so detailed the author herself calls it "slavishly thorough and somewhat mind-boggling." The reference volume aims to be the definitive publishing history of the Harry Potter series.
J.K. Rowling: A Bibliography 1997-2013 is described by publisher Bloomsbury as "the definitive bibliography of the writings of J. K. Rowling."
The contents of this hulking volume, which also include 122 color images, are described by Bloomsbury thusly:
In addition to complete bibliographic details of each edition of all her books, pamphlets and original contributions to published works, there is detailed information on the publishing history of her work, including fascinating extracts from correspondence, and information on Rowling at auction. This will be the first source on Rowling consulted by textual scholars, book dealers and collectors, auction houses, critics and researchers. The aim of the book is to record fact and dispel rumor on the fascinating publishing history of the Harry Potter series.
An article on the new book (whose author, Philip Errington, is the Director for Children's Books at Sotheby's) in the Guardian reveals a few of its juicier tidbits, including the cloak-and-dagger measures taken when Rowling's agent needed to pass the manuscript of Harry Potter and the Order of the Phoenix to her publisher at the height of Pottermania:
[Agent Christopher] Little summoned [Bloomsbury chief exec Nigel] Newton to The Pelican pub in Fulham for a drink ... Newton knew the meeting could be significant, as the location was where Little had delivered the previous book to Bloomsbury. "So I drove to The Pelican, a pub off the Fulham Road not far from Stamford Bridge, in a state of high alert. And I went in and there was a massive Sainsbury's plastic carrier bag at this feet … he said nothing about that and I said nothing and he just said 'Drink?' and I said, 'a pint, please'. So we stood at the bar and drank our pints and said nothing about Harry Potter. But when we left I walked out with the carrier bag. It was a classic dead letter drop," [Newton told Errington].

"So I put this bag into the back of my car and drove it home. By this stage the series was so enormous that I was almost frightened to be in physical possession of it … I shoved it under the bed. I had another typescript sitting there … so I stuffed [the] top four pages of David Guterson's East of the Mountains on the top and then stayed up all night reading it, which my wife did find a bit odd … There was no question of showing any of it to her. Even then I was putting bits of it in the safe."
G/O Media may get a commission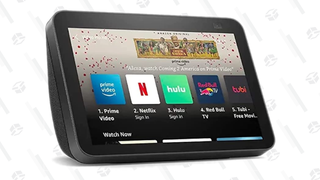 ---
Contact the author at cheryl.eddy@io9.com.