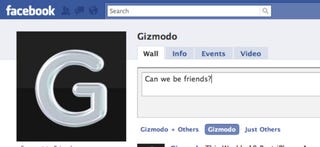 Did you know that you can easily add a bit of Gizmodo to your Facebook? You'll get all the best stories and discussions right in your Facebook feed. All you need to click that "like" button on our Facebook page.
Actually, we're making it even easier for you. You can just click the like button below. You'll get fun daily questions, see how your fellow readers look, and get all the best stories in one place.
So go on, click that button.