The fine folks at Hot Toys - who I am completely convinced have been performing some kind of dark, ritual sacrifice to gain the power to sculpt such uncannily realistic likeness over the years - have revealed the latest installment in their 12-inch Avengers Movie Masterpiece toyline, and they've saved the best for last (assuming this is the last one, which it might not be): Agent Phil Coulson.
Agent Coulson will come with the accessories you see to the left, including his big-ass Loki gun, a pistol, open and closed cellphones, some alternate hands, a S.H.I.E.L.D. file, and, most awesomely, tiny Captain America trading cards. Hot Toys hasn't revealed other details yet, but it's a safe bet Phil here will come out in mid-2013 or so and run you a bit over $200.
Coulson himself, actor Clark Gregg, tweeted a pic of the figure with the caotion "And now this aging fanboy can die happy…" which would be sweet if, you know, we hadn't just gotten over what happened in Avengers thanks to the news that he'll be reprising the role in the S.H.I.E.L.D. TV series pilot. Sorry, Gregg; neither you nor Coulson are allowed to die again until at least the S.H.I.E.L.D. season 3 finale. Thanks to Matt Catania for the tip.
G/O Media may get a commission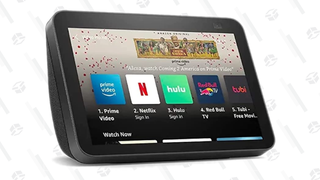 [Via Comics Alliance]