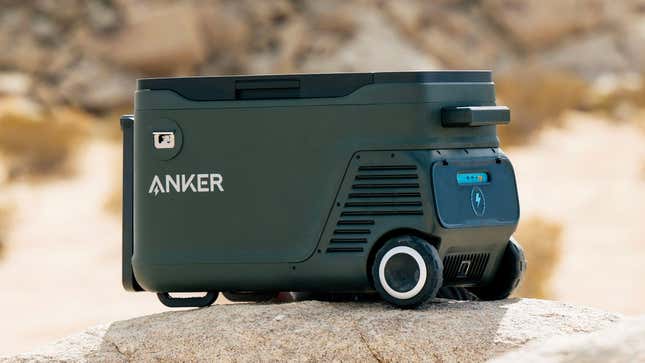 Although we're only a few days into the Spring of 2023, most of us are already thinking ahead to the warm summer months. It's the perfect time to shop for new summer attire and new summer gadgets, like the Anker EverFrost cooler, which wants to be your Yeti alternative through electric-powered cooling that doesn't require any ice.
Chat GPT-4 Worth the Upgrade? | Future Tech
As surprisingly capable as Yeti's products are at trapping cold, the bigger ones are dependent on ice packs or bags of ice cubes to keep other contents cool for long periods of time, which reduces the useable space inside. And as the ice melts, you're usually left with cooler contents that are soaking wet and a couple inches of water at the bottom.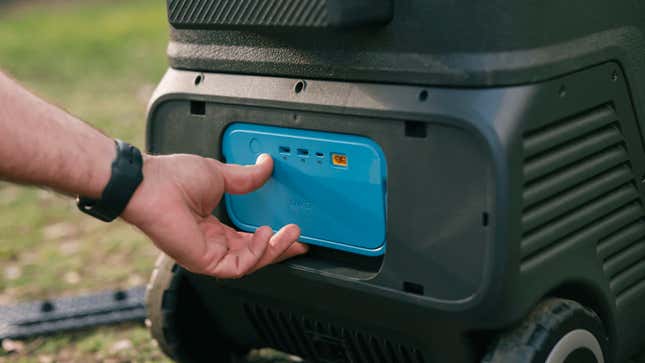 The Anker EverFrost instead leverages the brand's battery expertise to keep its contents cool without the need for ice packs. It works similarly to a refrigerator, using a "high-efficiency cooling compressor" and pairing it with a 7mm thick impermeable strip and a 50mm insulating layer, which both keeps cold in and helps keep noise down (Anker is promising a sound level under 42dB).
Its beefy 299Wh battery is removable, so you can easily charge it without needing to lug your entire cooler to an outlet. It has USB and USB-C ports for charging other devices, too. On a full charge, which takes about four hours from a standard wall outlet, Anker is promising the EverFrost can keep food and drinks cooled to 39 degrees Fahrenheit for up to 42 hours, at least with the smallest (33L) version of the electric cooler.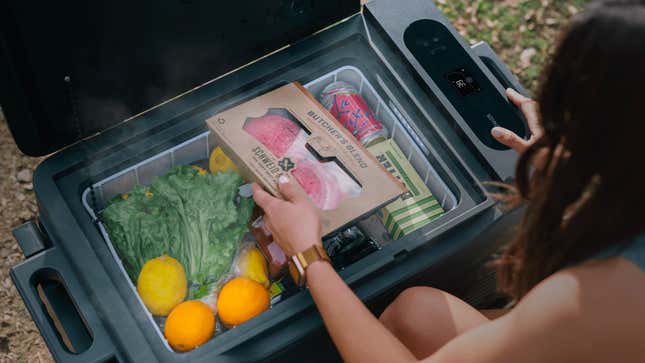 Your mileage will vary, however, depending on what you use the cooler for and how big you go. The larger, 43L version of the EverFrost reduces cooling times to around 36 hours, while the largest, 53L version can keep things cool for a little over 27 hours on a single charge. You can expect those numbers to get smaller if you push the cooler to be even colder, as the EverFrost can hold a temperature at anywhere between -4 to 68 degrees F. The 53L version even offers dual-zone cooling, for storing both cooled and frozen items.

As for how much each version of the EverFrost can actually hold, Anker claims 38 beverage cans can fit into the 33L model, 54 cans in the 43L model, and 62 cans in the 53L model.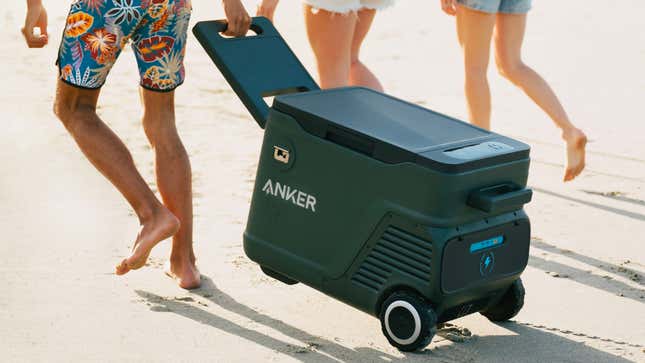 Other useful features include a bottle opener built into the side of the cooler, a pull out handle for dragging the cooler around on its two wheels or using as a small side table or cutting board, an accompanying smartphone app for controlling the EverFrost's internal temperature from afar and keeping an eye on its remaining charge level, and the ability to charge the cooler from solar panels should you be adventuring far away from a power source.
But the least appealing feature of the Anker EverFrost is its price. The only wheeled version of Yeti's coolers is the 65L Tundra Haul (which is more capacious than the largest version of the Anker EverFrost but needs a sizeable chunk of that storage space for ice). That cooler currently sells for $450. The smallest version of the EverFrost, the 33L option, has an MSRP of $799, while the largest 53L option is $949. You can, however, save a few bucks if you don't mind shouldering some risk.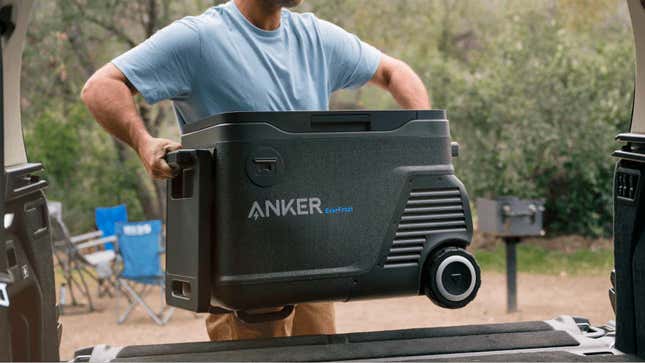 For whatever reason, Anker has chosen to make its new EverFrost cooler lineup available through a Kickstarter crowdfunding campaign. Those eager to pre-order one right away can get the EverFrost 30 f0r $439, the EverFrost 40 for $469, or the EverFrost 50 for $569, but in limited quantities. Even though Anker is an established brand having brought countless consumer electronics devices to the market over the years, as with any Kickstarted product, there's always some risk involved, even if it's just delays and the company missing its estimated June delivery. As Anker points out:

We fully expect to deliver the Anker EverFrost Powered Cooler on time with everything working smoothly. However, there may be delays due to global port backlogs. We are working with reliable manufacturers to minimize any potential disruptions. If we encounter a production issue, we promise to be fully transparent and keep you informed every step of the way.
So if you've been tempted to get a Yeti cooler, but think you'll have an easier time finding a reliable source of power over a reliable source of ice on your next adventure, the EverFrost might be a worthwhile alternative, if you can score one of the early bird discounts.