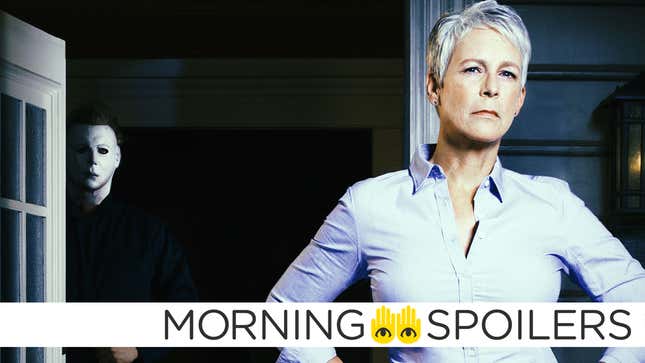 Netflix wants more Bright. Paul Bettany talks Solo: A Star Wars Story. New casting calls tease the major names of Netflix's Chilling Adventures of Sabrina show. Plus, what's to come on The Magicians, and a chilling new look at the return of Channel Zero. To me, my spoilers!

Is AI Moving Too Fast? | Future Tech



Halloween
Nick Castle, who played Michael Myers in the original Halloween, will reprise his iconic role in David Gordon Green's sequel. The site also reports that stunt performer and actor James Jude Courtney will also be suiting up as Myers in the sequel, too. [Bloody-Disgusting]
G/O Media may get a commission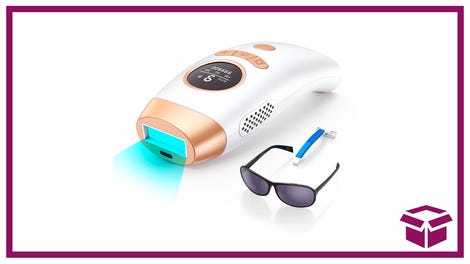 58% Off + Coupon
IPL Hair Removal Device
---
Solo: A Star Wars Story
Speaking to Total Film, Paul Bettany teased the "caper" vibe of the film, as well as a few more details about his character:
It's Han Solo's story, and of course his story would be a caper. On one level it's a gangster movie. That's really interesting, because it's within the canon but really different. It's fucking Han Solo!

Suddenly, I'm an intergalactic gangster and I'm walking down some stairs and an R2 unit goes by with some champagne, and I'm like... [drops jaw] I had that feeling that I hadn't had since I was first on a film set - I was a little boy doing the best job in the world.
---
Bright 2
Bloomberg reports Netflix has "already ordered a sequel" with Will Smith contracted to return, despite the arrival of less than stellar reviews this week.
---
Fantastic Beasts: The Crimes of Grindelwald
The sequel to Fantastic Beasts has wrapped filming.
---
The Grinch
Illumination has released a poster for their Grinch prequel coming next Christmas.
---
Winchester
Coming Soon also has a new poster for Winchester, the upcoming haunted house/haunted rifle thriller, based on a true story, starring Helen Mirren and Sarah Snook.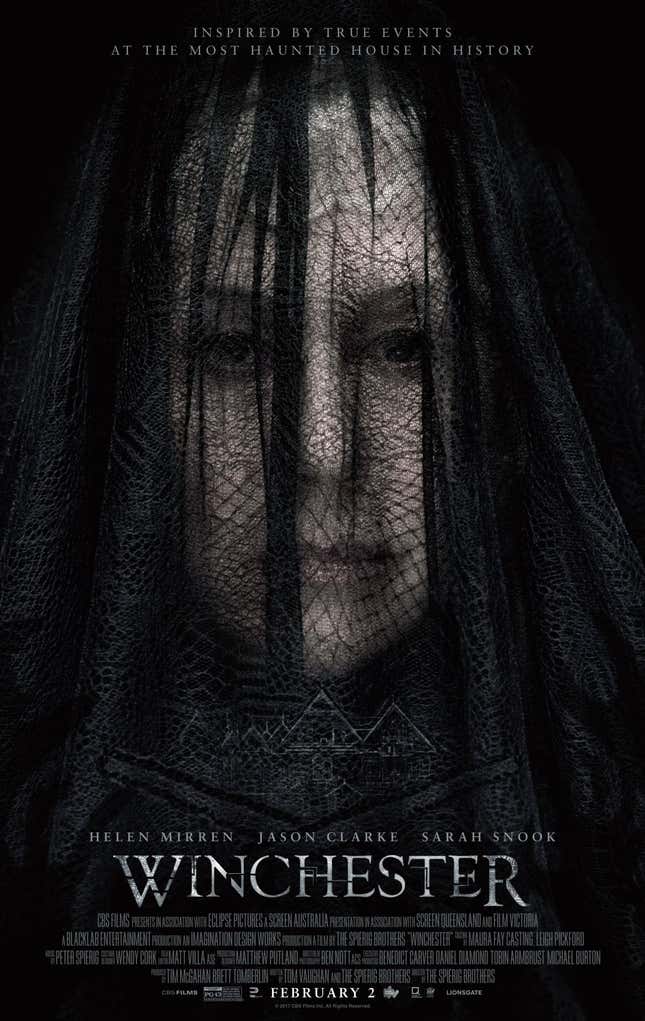 ---
Dark
Good news! Netflix has renewed German mystery series Dark for a second season. [Variety]
---
The Chilling Adventures of Sabrina
As always, That Hashtag Show has character breakdowns for Netflix's upcoming Riverdale spinoff starring Sabrina, the Teenage Witch and the Spellman family.
[SABRINA SPELLMAN]Female, Open ethnicity, legal 18 or 18+ to play 16. Sabrina is an empowered young woman, half-human, half-witch, struggling to reconcile her dual natures. She is just beginning her dark education as a sorceress, even as she tries to maintain some semblance of a normal life as a sophomore at Baxter High. Sabrina's intelligent, compassionate, and brave to the point of recklessness. She challenges witch-doctrine at every turn. She is fiercely loyal to her family and friends; wickedly funny; and in the middle of a star-crossed romance with her classmate Harvey Kinkle. Sabrina is all that stands between us and the Forces of Darkness that threaten our world. SERIES LEAD.

[HILDA SPELLMAN]Female, late 30s to early 40s, All Ethnicities. Hilda is the kinder of the Spellman sisters who are raising Sabrina, though her nurturing nature belies a more ruthless side. She is a healer, a potion-maker, sweet-as-pie until you cross her or anyone she leaves. Operating the local funeral home, the sisters hide their witchery from the world while teaching Sabrina spells and incantations at home…ASP SERIES REGULAR

[ZELDA SPELLMAN] Female, late 30s to early 40s, All Ethnicities. Zelda is the harsher of the Spellman sisters who helped raise Sabrina, though her sternness and tough facade might be hiding a more…mothering soul. Unlike Hilda, Zelda claims that she has never known love—her devotion to the Dark Lord is all-consuming—which is why people looking for a love-potion go to Hilda; those looking to make a spite-jar go to Zelda…ASP SERIES REGULAR

[AMBROSE SPELLMAN] Male, early 20s, African American or East Indian, British. Ambrose is Sabrina's "cousin" and a necromancer. He is witty, puckish, pan-sexual—and loves being a witch. Trapped in the funeral home due to a binding spell, Ambrose lives in the mortuary's attic and acts as one of Sabrina's partners in crime…10/13 SERIES REGULAR


---
The Magicians
Spoiler TV has images from the first three episodes of season three, "The Tale of the Seven Keys," "Heroes & Morons," and "The Losses of Magic," respectively. Click the corresponding episode titles for more.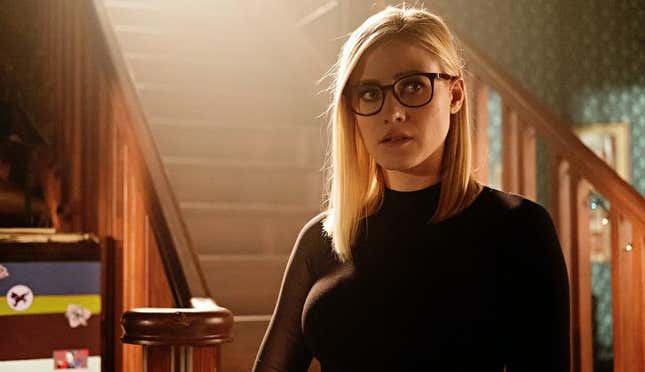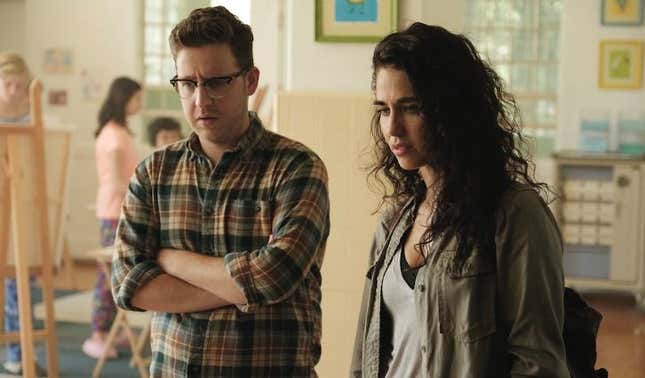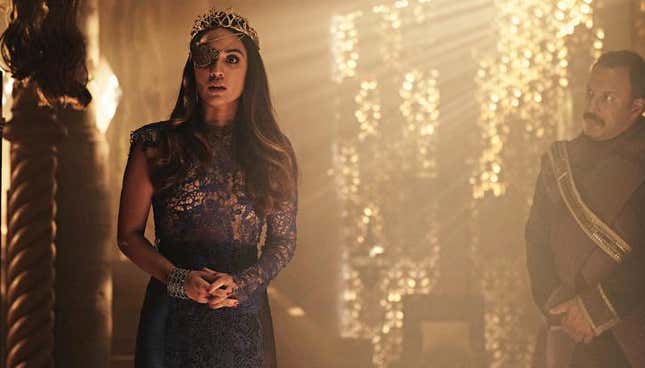 If that wasn't enough, Syfy also has a new trailer for season three.
---
Channel Zero
Finally, Syfy has released several creepy teasers for the next season of Channel Zero, "Butcher's Block."
---
Banner art by Jim Cooke.