There's a scene in last week's episode of Legion that exemplifies the best part of the show. Aubrey Plaza, as patient-turned-ghost-turned-therapist Lenny, dances around David's fractured memories to Nina Simone's "Feeling Good." She's ecstatic and gleeful, swinging on David's noose and humping his pillow as she relishes in her newfound freedom. In that moment, it was clear: Plaza is the real star of Legion.

Lenny is the show's biggest puzzle, one that's unravelled slowly every episode. She started out as a mental patient who was killed by David's mutant powers. Then, a manifestation of her showed up in David's brain, a version of the Yellow-Eyed Demon that David could talk to and sort things out with. As we saw in this latest episode, the Y.E.D. (who's actually the obscure X-Men foe the Shadow King) has long-term plans for David. Normally, it chews a mutant up and spits them out... but David is "special." This is linked to David having been adopted, with his birth father sending him away to try and protect him from the demon. The next episode of Legion is all about our heroes facing off against the Shadow King, who had previously trapped them in David's brain, then served as their "therapist" in a literally mental institution.
G/O Media may get a commission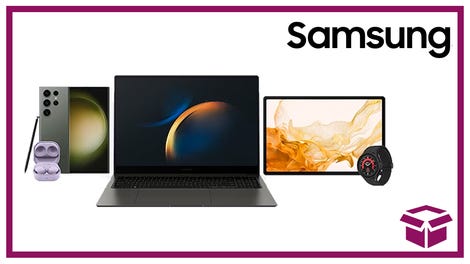 24 hour deals
Discover Samsung - Daily Deal
As David has become more attached to the Shadow King, or at least unable to escape its grasp, Lenny has embodied more and more of its demonic qualities. And Plaza has held nothing back— not really chewing the scenery so much as licking it clean and leaving the bones for the dogs. For example, the final scene between Lenny and David in "Chapter Six," where she talked about a fungus that kills ants by making spores grow out of their heads, was simply terrifying. It's a surprising turn for the actress, who we're used to seeing play more relaxed, if not outright apathetic characters, as on Parks and Recreation.

Given that Lenny is a puzzle, it makes sense that the actress herself has become somewhat of an enigma within that role. In an interview with Vanity Fair, Plaza revealed the part (in the pilot) was originally written for a middle-aged man. When Plaza got it instead, she insisted that everything about the character stay the same, including the dialogue and action. This gave the character an androgynous quality that's amped up her mystery, with Plaza adding that she didn't want the character to be "tied down" to any type of typical gender expression.
Legion is nearing its first season finale. The show's been picked up for a second season, but given that Lenny is the "bad guy," it seems unlikely she'll be around much longer. It's a shame, even if it's needed to move the show forward. I honestly feel like the show will be at a loss without her. It's been a treat seeing the character's development so far, and how much Plaza has brought to the role. The actress may be known for playing stone-faced killjoys like April Ludgate-Dwyer and Grumpy Cat, but as Lenny, Plaza has come alive.