In anticipation of Joss Whedon's upcoming superhero remake of the Night of 100 Stars, olfactory merchants JADS International have assembled a line of Avengers-themed fragrances.
Deadly Mississippi Tornado Kills More Than 2 Dozen | Extreme Earth
But upon reviewing these scents, we find them hopelessly non-canonical. Hopefully JADS will get it right when the Deadpool cologne debuts. Yes, that is happening.
Mark VII: "Mark VII combines mandarin, neroli, nasturtium and jasmine layered with light patchouli to create a contemporary expression of "I don't play well with others" confidence."
G/O Media may get a commission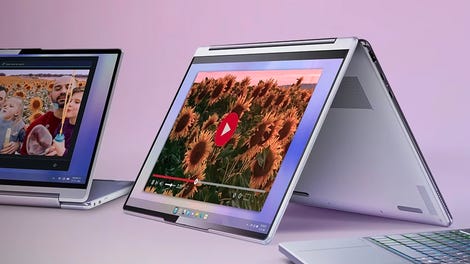 up to 70% off
Lenovo Spring Clearance
Wait, why the hell does Iron Man's eau de toilette contain hints of mandarin?
Patriot: "Fresh notes of green lime and white pepper are the first to hit with dry oak wood, sandalwood and tequila accords finishing the adventure."
Because nothing screams New Deal Americana like a lime-pepper-tequila pie with a sandalwood crust.
Smash!: "Yuzu, bergamot and tarragon create clean, clear top notes along with unexpected accords of water lily and nutmeg."
I knew the Hulk moonlighted as a gangster, but I had no clue one of his alter egos was an artisanal candlemaker in Asheville, North Carolina.
Worthy: "Basenotes are possessed with sensual, seductive tones of dark amber and cedarwood, protecting and enhancing a deep, dry masculine (dare we say almost God-like?) musk."
Honestly, this cologne should smell like an electrical fire and the volleyball scene from Top Gun.
Mischief: There's no description of Loki's scent, so I'm just going to assume it evokes Fenrir's dander, the most humid mead halls in Jotunheim, and the souls of cowardly oarsmen who didn't paddle hard enough on Ragnarök.
Infinity Formula: Ditto for Nick Fury's. And seriously, this cologne should be called "Howling Commando" and bear the aroma of stale cigars, yellowing issues of LIFE magazine, and whorehouses.
[JADS International via Blastr]