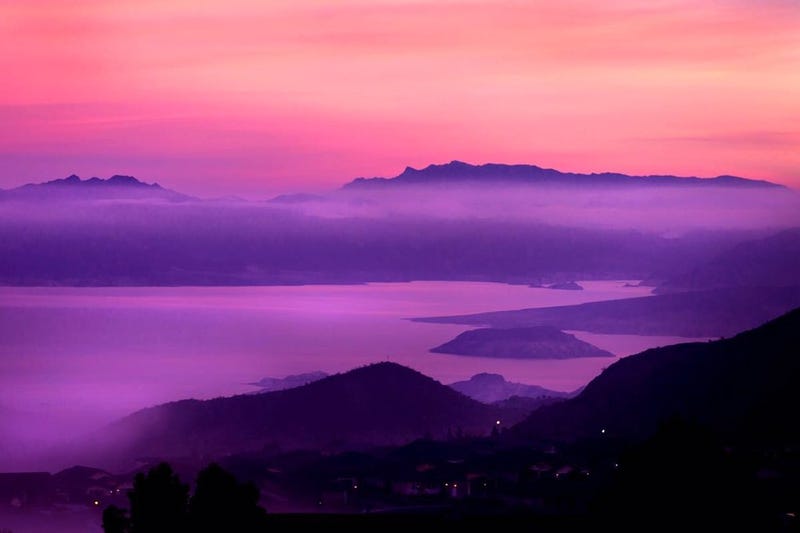 Stop, relax, and let go of your stress by basking in this literally picture-perfect sunset.
Lake Mead National Recreation Area is located in the Basin and Range provinces of the American southwest. The tall plateaus mix with sharp cliffs, and the stark beauty is interrupted by sprawling lakes. The scenic vistas get even more gorgeous at sunset as the deep purple lake and pink skies are set off against black hills. Simply gorgeous.
Image credit: Andrew Cattoir
---
Contact the author at mika.mckinnon@io9.com or follow her at @MikaMcKinnon. Correction: This post originally assigned the image credit to the National Parks Service. Our apologies to Andrew!