Oops! A leaked Best Buy memo manages to both trash-talk Vista as well as give out the details of Best Buy's Windows 7 upgrade plans.
In short, if you buy a PC at Best Buy starting on June 26th, you're guaranteed a free copy of Windows 7 when it comes out on October 22nd. Not a bad deal! Unless you're Best Buy and are hoping to sell some computers in the next three weeks, which no well-informed customers will do now.
As for the trash talking, you've gotta love the first graf:
"Microsoft is launching Windows 7 in mid-October 2009. This new operating system isn't just a "Vista that works" program - it's a new operating system with improved productivity, functionality and creativity that uses less computer resources."
G/O Media may get a commission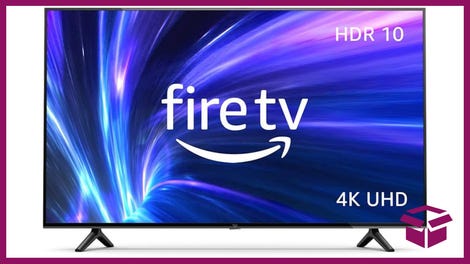 42% Off
Amazon Fire TV 50" 4K Smart TV
Nice work, Best Buy. In any case, if you're in the market for a new PC, it probably pays to wait until after the 26th if you don't want to pay for Windows 7 in October. [Engadget]