It's a total Marvel blowout as Kevin Feige talks Thor: Ragnarok, Black Panther, Guardians of the Galaxy Vol. 2, and more. Chiwetel Ejiofor and Tilda Swinton tease their Doctor Strange roles. Brian Michael Bendis discusses improving Powers for season two. And Legends of Tomorrow gets timey wimey. Spoilers!
Black Panther

Speaking in the latest issue of Empire Magazine (via Comic Book Movie), Kevin Feige discusses Black Panther. First he describes the cast as being "primarily African-American," and the film being largely based in the exploration of Wakanda as an advanced nation. Then he delves a little further into the film's tone, and explains why it's the last film of Phase 3, before the two-part Avengers: Infinity War saga:
This one is important... It's a big geo-political action adventure that focuses on the family and royal struggle of T'Challa in Wakanda, and what is means to be a king. T'Challa's story is very important to us as it links to the next Avengers films, which is why we brought it forward.
---
Guardians of the Galaxy Volume 2
Meanwhile in the same interview (this time via Comic Book Resources), Feige says that people shouldn't expect Thanos to appear in the film:
I wouldn't look too hard in that movie for Thanos. The next time we see Thanos, he will not be messing around. It will be, 'Oh, that's why they've been teasing this villain for five years!'
G/O Media may get a commission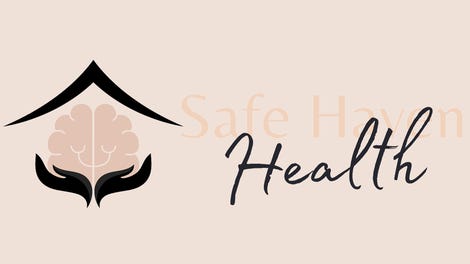 Addiction counseling
Safe Haven Health
---
Doctor Strange
Chiwetel Ejiofor talks to EW about his character, Baron Mordo:
He's a very complex character that, really, I don't think can be nailed down either way, you know. I guess it's something to experience, is what I'd say. In terms of his life with the Ancient One, it's this long and intense relationship they have that's just very deep and very connected. I think they both recognize in Strange this certain quality that they feel is going to be very useful in a situation they're in — just by the nature of who he is, and the way that he operates, and the way his mind works, and the certain skill set and personality that he has.

So, when they all meet, they realize that he's somebody that can be plugged into this very surreal, interesting, sort of fascinating circumstance that they're all in, and the dangers that they face. And so it becomes a process of assimilating him into their ways of life.
While both Kevin Feige and Tilda Swinton discuss the genderless interpretation of the traditionally-male Ancient One:
Feige: I think if you look at some of the early incarnations of the Ancient One in the comics, they are what we would consider today to be quite, sort of, stereotypical. They don't hold up to what would work today. Also, within the storyline of the comics, and our movie, 'the Ancient One' is a title that many people have had. We hit very early on on, What if the Ancient One was a woman? What if the title had been passed and the current Ancient One is a woman? Oh, that's an interesting idea. [Clicks fingers.] Tilda Swinton! Whoa! And it just hit.

She has this amazing [ability to] harness of this androgynous sense. So, we use the term 'her' and 'she' in the film but, other than that, it's very androgynous. Because it doesn't matter.

Swinton: I wouldn't know how to answer that one. I think it's all in the eye of the beholder.
---
Thor: Ragnarok
Back to Feige in Empire once again—once again via Comic Book Resources—to say that the film is largely based in the Marvel Cosmos rather than on Earth:
I don't think people will read into that title alone [regarding] what the movie's going to be. It's going to be, perhaps, as totally different from the two prior 'Thor' movies as 'Winter Soldier' was from the first Captain America. We want to take it to new places, we've got new characters that will show how big we're swinging on this. And we have a Hulk.

The film takes place within the cosmos primarily which is to say, frankly, very little Earth.
---
Spider-Man
And Feige in Empire once again, discussing the scale of the movie:
Smaller scale is all relative... It's going to be as big and spectacular a Spider-Man film as has ever been made. But it's a Peter Parker story and has more opportunity to be focused on the story of a 15-year-old kid going to high school.
[Via Comic Book Resources]
---
Suicide Squad/Wonder Woman
The CW have announced a duo of DC-themed special programs to air over the week before Legends of Tomorrow premieres on January 21st. Airing January 19th, the first special will introduce the cast of Legends, while the second, teasing the DC movie universe, will feature both a new trailer for Suicide Squad and a "sneak peek" at Wonder Woman.
---
Deadpool
Empire has a trio of new stills from the film, including an interesting one featuring Deadpool and Negasonic Teenage Warhead—with Negasonic wearing what appears to be a rather faithful rendition of the New Mutants uniform from the comics.
---
The Jungle Book
Empire also has a new still from the film featuring Neel Sethi's Mowgli and Lupita Nyong'o's Raksha.
---
Anomalisa
Here's two short featurettes about the main characters in Charlie Kaufman's incoming animated comedy-drama.
---
Powers
Brian Michael Bendis says the show is way stronger in its second season, building on the steady improvement in season one:
We were getting better as the [first] season went on. Episode 6 looks significantly better than Episode 1. When you look at Seinfeld or Star Trek: The Next Generation or Buffy, there are a lot of shows that do that. They're finding it because what they're trying is so difficult. We're not a normal cop show and we're not a super hero show. We're a cop show with this crazy element involved. Both Seinfeld and my favorite show, The Larry Sanders Show, really shot out crackling in their second seasons. We use that to pump us up and we really hit the ground running in Season 2.
---
Legends of Tomorrow

Rip Hunter consults the Time Masters in a new promo for the show.
---
Shadowhunters
A gallery of images from episode two, "The Descent Into Hell Is Easy", has been released—head to the link to find more. [Ksite TV]
---
Galavant
Finally, here's some new images from episode six of season two, "About Last Knight"—more at the link. [Spoiler TV]
---
Additional reporting by Gordon Jackson and Charlie Jane Anders. Image: Captain America: Civil War.