British spies were experimenting with all kinds of invisible inks during the first World War. In 1915, one spy was quite excited to discover a rather handy way to create one. His secret ingredient? Semen.
The founder and head of MI6 at the time, Captain Sir Mansfield Cumming, reportedly declared "every man his own stylo" when presented with this novel method of concocting invisible ink. The only problem? If it wasn't fresh, the letters would become rather pungent.
Apparently one spy who was stationed in Copenhagen had built up a supply of semen in a bottle, and his letters in particular were arriving with a nasty smell. Captain Cumming insisted that if this method was to be used, "fresh operation was necessary for each letter."
But life quickly became unpleasant for the unknown officer who discovered this DIY invisible ink. After he told his fellow spies about it, they ridiculed him so much that he had to be moved to a different office.
The book Six: The Real James Bonds 1909-1939 by Michael Smith includes an excerpt about the semen ink method from a letter by one of Cumming's officers, Frank Stagg:
Secret inks were our stock in trade and all were anxious to obtain some which came from a natural source of supply. I shall never forget [Captain Cumming's] delight when the Chief Censor [Frank] Worthington came one day with the announcement that one of his staff had found out that semen would not respond to iodine vapour and told the man that he had had to remove the discoverer from the office immediately as his colleagues were making life intolerable by accusations of masturbation. The Old Man at once asked Coney Hatch [lunatic asylum] to send female equivalent for testing and the slogan went round the office — every man his own stylo. We thought we had solved the problem. Then our man in Copenhagen, Major [Richard] Holme, evidently stocked it in a bottle, for his letters stank to high heaven and we had to tell him that a fresh operation was necessary for each letter.
G/O Media may get a commission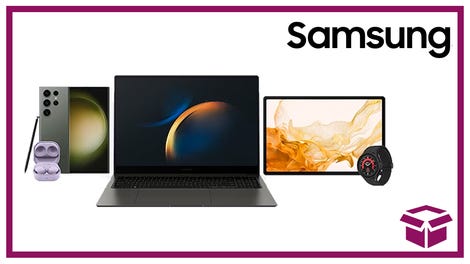 24 hour deals
Discover Samsung - Daily Deal
It's unclear what the "female equivalent" was exactly, nor how it would be obtained at an insane asylum, but one can only imagine a rather inhumane and terrible scenario with vulnerable people.
Image: Invisible ink from the September 1935 issue of Popular Mechanics
---
Factually is Gizmodo's new blog of fun facts, interesting photos, and weird trivia. Join us on Twitter and Facebook.