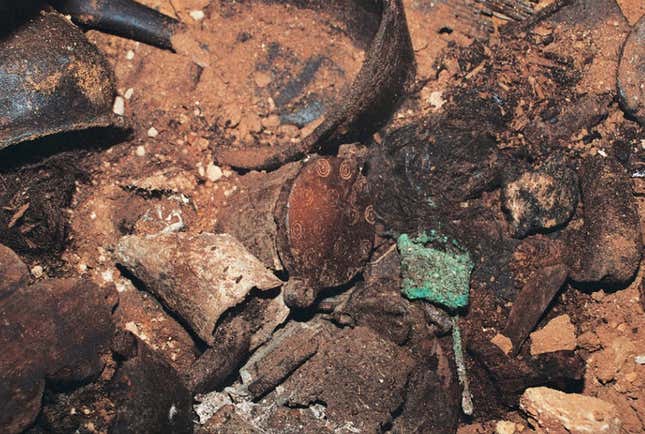 Archaeologists recovered ancient hair from a cave in Menorca, one of the Balearic Islands, and found it contained compounds that can cause hallucinations or altered states of consciousness in humans. In other words, the team found evidence of an ancient trip.
The organic compounds found in the hair are opium alkaloids that, when ingested, can cause delirium, feelings of excitement, and rushes of energy, among other effects. The alkaloids naturally occur in some plants (including nightshade), and the research team posits that such plants may have been used in Bronze Age ceremonies; their research is published today in Scientific Reports.
The hair came from the Es Càrritx cave in Menorca, Spain, the easternmost major member of the Balearic archipelago, an island chain southeast of Spain that includes Ibiza, Mallorca, and Formentera. The cave was first occupied about 3,600 years ago and was used as a funeral chamber until around 2,800 years ago, according to a Scientific Reports release.
But the tested hairs weren't merely plucked from some ancient head. Some strands of hair were dyed red by the ancient community that visited the cave, put in 10 decorated containers made of wood and horn, and placed in a separate, sealed chamber. The remains of 210 individuals were found in the cave, but the researchers believe only the hair of a select few was set aside in this way.
The team tested the hair using liquid chromatography and high-resolution mass spectroscopy, and found the presence of atropine, scopolamine, and ephedrine; the former two are found in the nightshade family, and the latter is found in some shrubs and pines.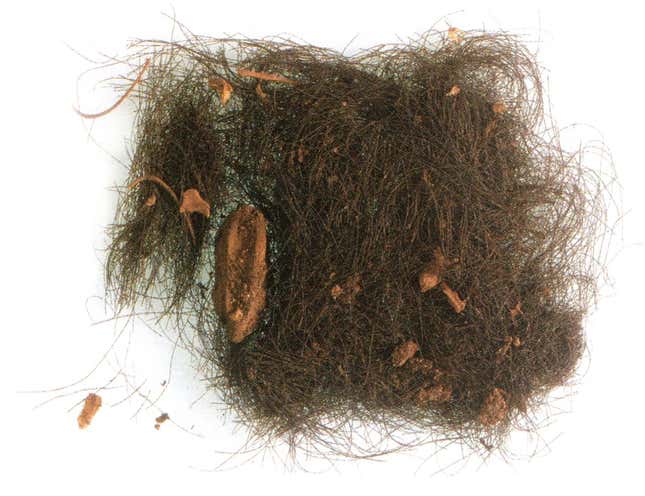 No archaeobotanical evidence was found near the cave, indicating that, while the drugs may have been used in ceremonies, they were not involved in burial rites.
Because the alkaloids likely originated from toxic plants, the researchers believe that they were provided by shamans, who would've had specialized knowledge of how much of the material could be safely ingested.
Drugs in the bloodstream can make their way into hair roots and are eventually incorporated into the hair shaft. Based on analysis of segments of the hair and the average rate of hair growth, the researchers believe that the tested individual was ingesting psychoactive plants for nearly a year before their death.
Drug use was widespread in the ancient world. In 2019, a 1,000-year-old drug stash was found in a cave in southwestern Bolivia, and in 2020, traces of cannabis were found in an ancient Jewish shrine. Archaeological evidence from the Wari empire, which ruled the Peruvian Andes from 600 CE to 1000 CE, suggests the society used hallucinogens and a beer-like beverage at elite feasts.
The hair from Menorca reveals an earlier use of drugs than those examples, but it's very likely that our ancestors have been taking drugs for many thousands if not millions of years.