New Iron Man 3 set photos reveal Tony Stark's most difficult rescue yet. Once Upon a Time might take a trip to Oz. The Wolverine loses one of its chosen villains. Plus tons of new details on the Munsters reboot, Mockingbird Lane!
Spoilers from here on out!
Top image from The Dark Knight Rises.
The Dark Knight Rises
Star Christian Bale drops one more hint about the state in which we find Batman at the outset of the movie:
[Bane] is the first adversary that can physically dominate Batman. And we should recognize also in his somewhat weakened state that this is just not the same Batman that we've been accustomed to seeing before.
[MTV]
Here's one last massive trailer, running nearly six minutes and linking together all three movies. There might be a moment or two of new footage in here, but mostly it's just a preview of how unbelievably awesome it's going to be watching all three films back-to-back-to-back.

And here's one last round of promo photos, even if it does seem a little late in the day to be releasing these, what with the movie coming out tomorrow and all. [IGN]
G/O Media may get a commission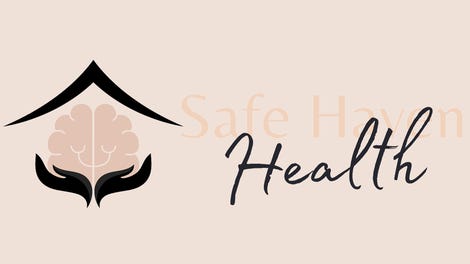 Addiction counseling
Safe Haven Health
---
Iron Man 3
Here are some set photos from North Carolina's Cape Fear River, in which Iron Man appears to be saving a bunch of people in midair. Judging by the flight attendant costumes, it would seem like this scene involves an airplane. And based on the sheer number of people Iron Man has to save, I might guess the Extremis nanotechnology plays a part in the rescue effort. Or, you know, Iron Man watches a bunch of people die. I guess that could happen, actually. [Comic Book Movie]
---
The Wolverine
It now looks like Total Recall reboot star Jessica Biel might not be playing the villainous Viper in the latest Wolverine movie. Talks between Biel and 20th Century Fox have reportedly broken down, and the studio is now considering other, as yet unnamed actors for the part. [Collider]
---
Looper
Here are five new promo photos for Brick director Rian Johnson's time travel movie, which include looks at stars Joseph Gordon-Levitt, Bruce Willis, Jeff Daniels, Paul Dano, and Piper Perabo. [MovieWeb]
---
Once Upon a Time
Showrunners Edward Kitsis and Adam Horowitz reveal that the Land of Oz is a possible place the show could visit eventually, although there aren't any plans for that so far in season two. They add:
Kitsis: What's interesting is if you go back and look at the pilot, there's a page of flying monkeys in Henry's book. If I would go back and re-watch it - or buy the DVD coming out in August - and you pause on the book, you might see it.

Horowitz: The book flips through a number of pages. There are glimpses of images, one of which are the flying monkeys from Oz.
Kitsis also notes that the Alice in the Wonderland episode last season featured a portal full of doors to other world, and Kitsis "might've seen a green curtain", much like the one the Wizard hid behind. [TV Guide]
Elsewhere, Edward Kitsis confirms that Captain America actor Sebastian Stan will definitely be back as the Mad Hatter in season two. There are also reports that Princess Aurora — better known as Sleeping Beauty — will be accompanied by Prince Philip, described as someone "known to selflessly shoulder the burden for those around him and is a skilled warrior." [E! Online]
---
Grimm
Two guest characters are reportedly being cast for the sixth episode of season two. One is Mia, an associate of Captain Renard who will likely either have an English or French accent. There's also Arbok, who is "very tall, hires killers for his clients, and is a Konigschlange (cobra creature)." [SpoilerTV]
---
Mockingbird Lane
Pushing Daisies creator Bryan Fuller discusses his latest project, NBC's gritty reboot of The Munsters, which is a thing that exists for some reason:
"The Munsters actually do what monsters do. They eat people and they have to live with the ramifications of being monstrous. It's like grounding it in a reality because the half-hour was a sitcom, we saw the monsters: they were monsters on the outside and weren't monsters on the inside. For us, they're monsters outside and inside, and we get to double our story."
So, this really isn't anything like The Munsters at all? Got it. Anyway, Fuller also explains the role played by Herman Munster, played in this version by Piranha 3D's Jerry O'Connell:
It's an ensemble, but the emotional point of view is from Herman because it really is about a father who is realizing his child is taking after the other side of the family. He has so few things in his life that are his, and his son Eddie was one of them — and now Eddie's more like Grandpa than he is Herman. Everything is a metaphor for something that you can identify with in a relationship; the fact that Herman is in a constant state of decay, and he's married to someone who doesn't age. We get to play with all those insecurities. The fact that he was made by his father-in-law and then has to live up to those standards; he's always trying to find his own identity.
He also explains why the starting point for the series is Eddie Munster's first transformation into a werewolf, and how that changes everything:
To have Eddie Munster be the starting point for the family — because in the past, when Eddie was born human, they stopped living like monsters because they didn't want to damage Eddie. You get to this interesting thing with Lily, who's been hiding who she is for the last 11 years and now has to accept who she is after she's denied it for so long. It's those types of emotional stories — yet they're going out and eating people at the same time.
There's still plenty more at the link, including the fact that the show has access to all of Universal's monster properties, and that the show has already incorporated The Phantom of the Opera and The Creature from the Black Lagoon into the show — which I'm guessing is going to be portrayed somewhat differently from the old show's Uncle Gilbert. [Live Feed]
---
Supernatural
Ty Olsson, who played Captain Aaron Kelly on Battlestar Galactica (who was apparently third-in-command on the ship for a decent stretch, and yet I somehow have no memories of him whatsoever) and was also the original Deputy Andy on Eureka, has been cast in the recurring role of Benny, a "dark and dangerous vampire" who was instrumental in Dean escaping purgatory. This, however, doesn't necessarily mean he's an ally, as star Jensen Ackles explains:
"He's not a good guy. [He] stands to pose a bit of an issue for Dean because maybe there are things that Dean has hidden that he doesn't want to tell Sam that happened in purgatory."
[TV Line]
---
Warehouse 13
Here's a short synopsis for next Monday's fourth season premiere, "A New Hope":
The team's only hope is racing to the other side of the Earth to hunt down an obscure and dangerous artifact.
---
Alphas
Here's a cast photo for the imminent second season, including new addition Erin Way. [EW]
Here are short descriptions for the first two episodes of the upcoming season:
Wake Up Call
When two of their own team are taken hostage, the team must come back together to save their lives.

The Quick and the Dead
On the hunt for a killer, the team realizes the search has lead him directly to them with a deadly consequences.
---
Arrow
Here's a description for the third episode of , "Lone Gunmen":
The Arrow learns that he's not the only vigilante in Starling City. There's also a deadshot with a sniper's rifle who's assassinating businessmen and industrialists.
"A deadshot", eh? I have a pretty shrewd idea which DC Comics character might be making an appearance, and that's not even getting into this other vigilante. [SpoilerTV]
---
Teen Wolf
Costar Holland Rosen says the ninth episode will shed new light on Lydia's werewolf immunity, while fellow cast member Colton Hayes details the respective threats posed by Lydia and Jackson:
I think Lydia is a huge threat because in the show we make you think Lydia is fully unaware of what's happening and is kind of off in space, but I think it could be otherwise. Jackson is a huge threat, but I think one character in the show will find a way to possibly cure something in all of us. Someone could have a cure."
---
Additional reporting by Amanda Yesilbas and Charlie Jane Anders.