James Cameron reveals his filmmaking future is all Avatar, all the time. The president of 20th Century Fox tells you everything you need to know about The Wolverine. Director Jon Chu promises that G.I. Joe: Retaliation fixes its predecessor's problems.
All that, plus the latest on Fringe, Game of Thrones, True Blood, Supernatural, Syfy's Rewind, and more! Spoilers ahead...
Top image from Game of Thrones.
The Amazing Spider-Man
Here are some more promo images in the form of desktop wallpapers. [multipleverses.com]
---
The Wolverine
20th Century Fox president Tom Rothman gives a comprehensive update on where filming stands for the new Wolverine movie:
We'll shoot the stage work in Australia and the location work in Japan, and we'll start casting in the next month or so. There'll be a lot of local Japanese talent in it. This is also, again going back to what we talked about before, it's a pretty original take. It's based on a very successful run in the comics, but it's a true Wolverine movie, I mean this is the true berserker, bad ass Wolverine.
G/O Media may get a commission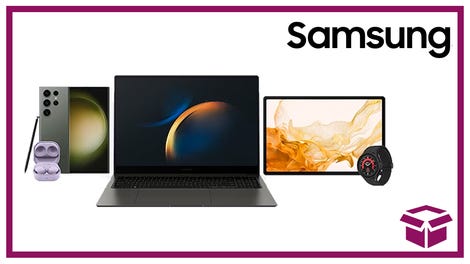 24 hour deals
Discover Samsung - Daily Deal
[Collider]
---
Avatar 2
James Cameron says the Avatar sequels will be the only films he makes for the rest of his career, and he might end up making three more of them. Here's his rationale:
"I've divided my time over the last 16 years over deep ocean exploration andfilmmaking. I've made two movies in 16 years, and I've done eight expeditions. Last year I basically completely disbanded my production company's development arm. So I'm not interested in developing anything. I'm in the 'Avatar' business. Period. That's it. I'm making 'Avatar 2,' 'Avatar 3,' maybe 'Avatar 4,' and I'm not going to produce other people's movies for them. I'm not interested in taking scripts. And that all sounds I suppose a little bit restricted, but the point is I think within the 'Avatar' landscape I can say everything I need to say that I think needs to be said, in terms of the state of the world and what I think we need to be doing about it. And doing it in an entertaining way. And anything I can't say in that area, I want to say through documentaries, which I'm continuing. I've done five documentaries in the last 10 years, and I'll hopefully do a lot more. In fact, I'm doing one right now, which is on this, the Deep Sea Challenge project that we just completed the first expedition. So that'll be a film that'll get made this year and come out first quarter of next year."
---
Catching Fire
Toy Story 3 and Little Miss Sunshine writer Michael Arndt has reportedly been hired to do a rewrite on Slumdog Millionaire writer Simon Beaufoy's first draft of the Hunger Games sequel. [Coming Soon]
---
Total Recall
Director Len Wiseman backs off earlier claims that were being made a while ago that his new movie is truer to the original Philip K. Dick short story the Paul Verhoeven version was:
"It's not closer to the book, as much as it's more of the tone of the book...The book doesn't ever go to Mars. The threat and the mission of Quaid is to stop an invasion of Earth. The film twisted it a bit, but Mars was the one who was being invaded by Earth, in the sense that Mars was in peril. In the short story, it was more that Quaid had to save Earth from an invasion. [This movie is] more towards that direction, in terms of staying on Earth and the threat that takes place on Earth. We don't go to Mars, and that's very different."
There's more at the link. [Film School Rejects]
---
Snow White and the Huntsman
Here's a new poster. [Coming Soon]
---
Evil Dead
Principal photography has begun in Auckland, New Zealand on Fede Alvarez and Suburgatory star Jane Levy's reboot of Sam Raimi and Bruce Campbell's horror comedy classic. There's a full press release at the link. [Coming Soon]
---
Beetlejuice 2
Director Tim Burton discusses Abraham Lincoln: Vampire Hunter writer Seth Grahame-Smith's work on a sequel script:
"Seth [Grahame-Smith] is writing something. I just told him because I liked the character, I just thought I'd have a better response if he has ideas about it to just let him [work on it]...If it's interesting. I don't know if I'd ever know a good script if it bit me in the face, but I know what I like."
---
Skyfall
Here's the latest video from the movie's official blog, this one focused on the production design.

---
G.I. Joe: Retaliation
Here's a new international TV spot.

Director Jon Chu offers a personal story and explanation for why this movie should improve on the original:
Yeah, I mean something that Lorenzo [Di Bonaventura] and I talked about very early was we wanted you to feel the power of the punch, something I was missing in the last movie, I wanted to know that these guys were really fighting. I wanted to see the scratches and patterns on patterns. Growing up, when I would play with them in my backyard, I would have these week long epic adventures and I'm convinced that's where I learned how to tell stories and make movies, because of my toys and in those cases when a guy's arm fell off, that was even better, because it made the story more interesting and you would lose a guy for a day and then you'd find him again and they'd appear again. So all of those things, to me, is what we tried to build into the movie, that you actually felt the world and the action; each action piece was different from the next with different textures, different fighting style, different shooting style, and so it never felt like a repeat of an action scene and that you actually revealed stuff about each character. So the way someone retreats or the way someone steps up to plate at that moment all reveals stuff about characters and even in my past movies it wasn't about… I was never a dancer before doing dance movies, it was always about storytelling and that movement, to me, tells more story than words could ever tell and in an action movie you have more opportunities to do that.
There's more at the link. [/Film]
---
Fringe
Here's a promo for the fourth season finale, "Brave New World: Part 2." [First Showing]

Executive producer Joel Wyman says there's a standing invitation for Leonard Nimoy to return for season five, although they aren't counting on the retired actor definitely making yet another comeback. He also says there's still more to understand about the full extent of just what's going on with David Robert Jones. [TV Line]
---
Game of Thrones
Here's a promo for next Sunday's episode, "A Man Without Honor."

Here's the description for the second season finale, "Valar Morghulis":
"Valar Morghulis": Tyrion awakens to a changed situation. King Joffrey doles out rewards to his subjects. As Theon stirs his men to action, Luwin offers some final advice. Brienne silences Jaime; Arya receives a gift from Jaqen; Dany goes to a strange place; Jon proves himself to Qhorin.
---
True Blood
Here's a bunch of promo photos for season five. [TV Guide, EW, and Coming Soon]
Here are official synopses for the first three episodes of season five:
Episode 5.01 - Turn! Turn! Turn!
Sookie and Lafayette clean up the Tara and Debbie Pelt mess; Bill and Eric are visited by the Vampire Authority; Sam and Alcide deal with an angry werewolf pack.

Episode 5.02 - Authority Always Wins
Tara resurfaces in Bon Temps; Pam recalls her human life and first encounter with Eric; Bill and Eric meet Salome at the Vampire Authority headquarters.

Episode 5.03 - Whatever I Am, You Made Me
Bill and Eric barter for their lives with Roman, the head of the Authority; Jason reunites with his old high school teacher; Sookie searches for Tara.
That episode three synopsis sounds like Tara is still sticking around, even with half her head apparently missing. [SpoilerTV]
---
Person of Interest
Here's a promo for this week's episode and second to last of the season, "No Good Deed."

---
Once Upon a Time
Star Jennifer Morrison discusses the upcoming season finale and how Emma fits into it:
"It's so massive and so game-changing. I mean that in the best way. I read the season finale and went, 'Oh my God! What is going to happen?! There's definitely a drastic difference between the beginning of the season and where it ends. People can count on there being a serious amount of growth for Emma. What we're seeing now is whether or not Emma is really going to accept her role as the savior. It's do-or-die at this point. The stakes are so high as we go through these last few episodes."
[TV Guide]
---
Grimm
Here's a promo for this week's episode, "Big Feet."

---
Supernatural
Here are some promo photos from this Friday's episode, "There Will Be Blood", which is the penultimate episode of season seven. [KSiteTV]
Now the episode description:
SAM AND DEAN SEEK OUT AN ALPHA - In order to defeat Dick Roman (guest star James Patrick Stuart) and the Leviathans, Sam (Jared Padalecki) and Dean (Jensen Ackles) must locate three key items. Castiel (Misha Collins) helps with one but for the last objects, the Winchesters must face two of their strongest opponents – an Alpha (guest star Rick Worthy) and Crowley (guest star Mark Sheppard). Meanwhile, Bobby (guest star Jim Beaver) tries out a new ghost trick that ends up being very dangerous.
And finally, Castiel actor Misha Collins discusses the finale:
I guess the scope of the mission is more manageable [than in the past], but I think it's a tricky thing in this world because Supernatural has gone so big and as epic as the human mind can imagine," he says. "But I think that what gives the show legs beyond those huge finales is that at it's core it's still a show about these two brothers and their personal relationship and it still is a character driven drama. It doesn't have to be about big, epic things in order to be riveting.
[EW]
---
Haven
Gossip Girl actress Bree Williamson has joined the cast for season three as psychiatrist Dr. Claire Callahan, who becomes Audrey's new close friend and confidant. [multipleverses.com]
---
Rewind
Syfy has released casting and plot information for its new time travel series, which "revolves around a team of military field operatives and civilian scientists who must use untested technology to travel back in time to alter past events in order to change the future and avoid a devastating terrorist attack." The Whale Rider star Keisha Castle-Hughes has been cast as Priya, described as "the team's behavioral anthropologist who provides analytical context to the project and the missions." The rest of the cast includes The Cape's Jennifer Ferrin as Bryce, "a brilliant scientist who graduated from MIT when she was 18", Hellcats actor Robbie Jones as Danny, "the man who gets the job done when they journey into the past", and relative newcomer Keon Mohajeri as Charlie, "a mathematician whose latest invention can reduce history to mathematics." Meanwhile, Lost's Jeff Fahey and, rather awesomely, iconoclastic director David Cronenberg will guest star in the pilot. Fahey will play Ellis, " a former NASA engineer and 'spiritual backbone' of the time-traveling team", and Cronenberg will play "a brilliant scientist who becomes unhinged after his wife's death", because really what's the point of bringing in David Cronenberg and having him not play a brilliant but unhinged scientist? [Coming Soon]
---
The Vampire Diaries
Here's a promo and two clips for the season finale, "The Departed." [multipleverses.com]

---
The Secret Circle
Here's the promo and sneak peek for this week's season finale, "Family." [multipleverses.com]

And here are some promo photos. [KSiteTV]
---
CW Pilots
The Green Arrow pilot Arrow and The CW's version of Beauty and the Beast starring Smallville's Kristin Kreuk are reportedly considered sure things to get series orders, while the vaguely Hunger Games-like show The Selection is considered borderline and would need to take the place of one of the CW's bubble shows, like Ringer, Nikita, or maybe The Secret Circle. [SpoilerTV]
---
Additional reporting by MaryKate Jasper and Charlie Jane Anders.