Everybody—or well, almost everybody—knows that Apple Maps is inferior to Google Maps. There are countless examples of Apple Maps being worse! Motorola, however, ignored all the real examples and used a fake address to show off how Google Maps is better than Apple Maps. Huh?
This was what Motorola posted to Google+ post (oh, look at that Google on Google synergy!):

Clever little Moto! Creating a nice and convenient hashtag for Apple map fails! Showing side-by-side comparisons of the two maps! It's definitely effective. But the address is 'fake'. AppleInsider discovered that there's no real address listed at 315 E 15th St in Manhattan New York—it's a public park, not an address listing. Basically, no one would really search for 315 E 15th St in Manhattan because it doesn't exist.
G/O Media may get a commission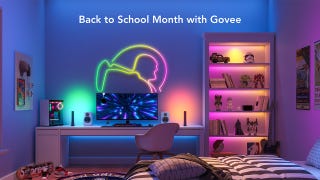 Back to School
Back to School Month with Govee Sale
So why does Apple show 315 Marlborough Road all the way in Brooklyn on Apple Maps? Well, it's actually not a complete fail. According to AppleInsider:
So why would anyone actually be "looking for 315 E 15th" in New York? The only reasonable reason would be to locate an actual address that does exist in Brooklyn (which is also part of New York City), in an area where a series of numbered streets between East 11th and E 16th now have assigned names.
What was apparently once the 300 block of East 15th Street is now named Marlborough Road. Five blocks away, Marlborough Road turns into E 15th Street, where numbers begin on the 800 block.
When you clarify the '315 E 15th St' search to include Manhattan, Apple Maps actually points to the same non-existent address that Google Maps does. But without the Manhattan-clarifier, Apple Maps points towards an actual address listing before going to the made up address. It chose the address that someone might search over the one that no one should search. That actually makes sense, right?
Apple did screw up in releasing a half-baked Apple Maps—false listings, screwy 3D world—but this wasn't actually one of the failures. Instead, it seems a lot like needlessly misleading advertising in a race where Google is already a thousand miles ahead. [AppleInsider]