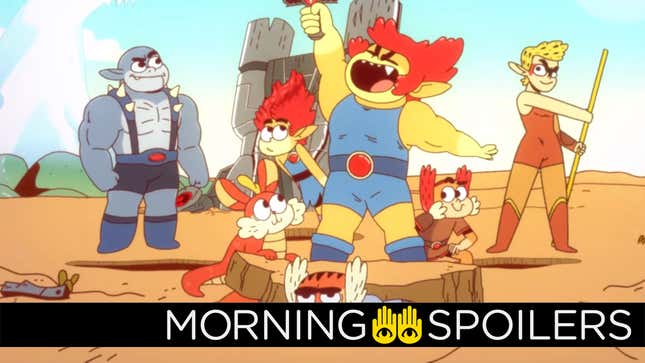 Even more names are being added to the potential director list for Bond 25. Black Lightning recruits another DC superhero. Brian Henson offers an update on Netflix's Dark Crystal series. Plus, more sneak peeks from Deadly Class, a new look at the next season of The Walking Dead, and more. Spoilers now!




Thundercats
A wild rumor from IGN Middle East proposed that Michael Bay's upcoming Netflix movie, Six Underground, is secretly a live-action Thundercats movie starring Ryan Reynolds as Lion-O... but don't get too excited, because writer Rhett Reese, reuniting with Reynolds for the project, has already swiftly denied this bizarre report:
---
Bond 25
Variety reports S.J. Clarkson (Jessica Jones), Bart Layton (American Animals) and Yann Demange (White Boy Rick) are now also in the running to direct Bond 25 after Danny Boyle exited the project.

---
Dune
THR reports Rebecca Fergusson (quite busy these days) is in talks to play Lady Jessica in Denis Villeneuve's remake of Dune.
---
Body Cam
Theo Rossi has joined the cast of Malik Vitthal's upcoming horror film concerning a pair of demonically possessed police officers who murder black teenagers. Details on Rossi's character are currently undisclosed. [Deadline]
---
The Nun

The latest Nun poster from Dolby Cinemas (courtesy of Bloody-Disgusting) is, naturally, creepy as hell.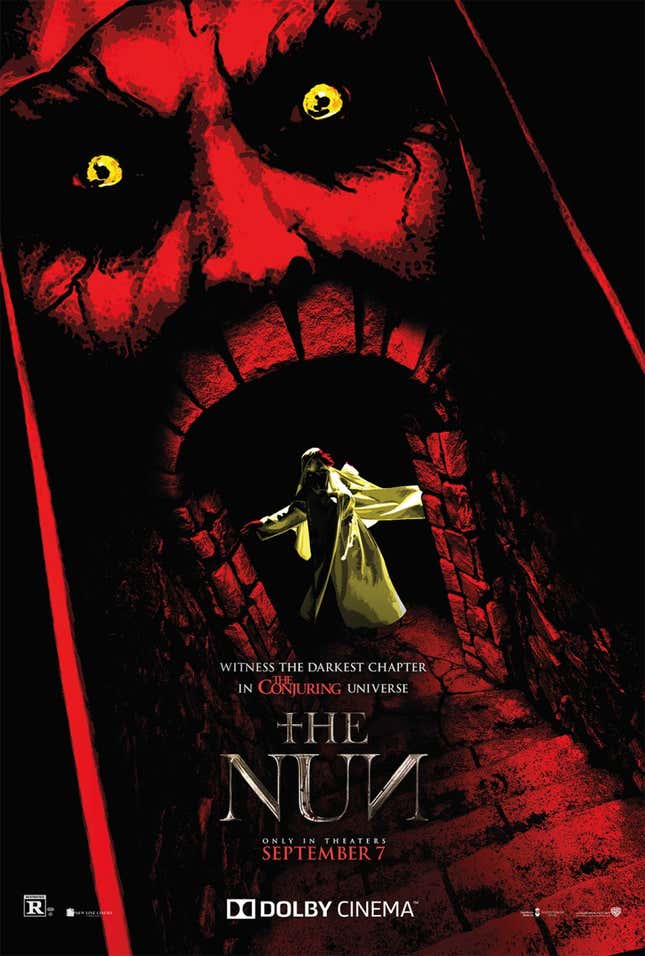 ---
The Predator
The latest TV spot doesn't want you to regulate your breathing.
---
Shazam
Shazam takes a swing at Dr. Sivana in the first official TV spot.
---
Final Score
Dave Bautista long jumps a football stadium in an exclusive clip from Screen Rant.
---
Black Lightning
TV Line reports Supergirl guest star Sofia Vassilieva has been cast as the supernaturally attractive superhero, Looker. In a press release, showrunner Salim Akil stated, "It's really going to be interesting, the way we approach that story….I think people will enjoy it, but also be challenged by it."
---
The Dark Crystal: Age of Resistance
Brian Henson recently offered Bleeding Cool an update on the upcoming Dark Crystal television series for Netflix.
It's been shooting since last November, it's so cool that Netflix could get behind it in such a big way so that we can do it RIGHT. I say we, but I've been doing Happytime Murders, so it's really my sister's [Lisa Henson] and Halle Stanford's project. They've really put together a great, great time in London.

And I'll be honest, I thought those days were gone. I thought by the '80s, the idea of being able to walk into a stage and see an incredible fantasy world realized was just long gone because of CG and everything like that. But they've REALLY done it right. It's GREAT. The workmanship is just stunning, the artistic quality is RIGHT THERE again, what I thought maybe was lost, it's still there. They'll be shooting for another few weeks, and then there will be a huge amount of post production.
---
Z Nation
Syfy has released two new trailers for the fifth season of Z Nation, premiering October 5.
---
Van Helsing
A new poster from Spoiler TV also confirms Van Helsing returns for its third season on October 5.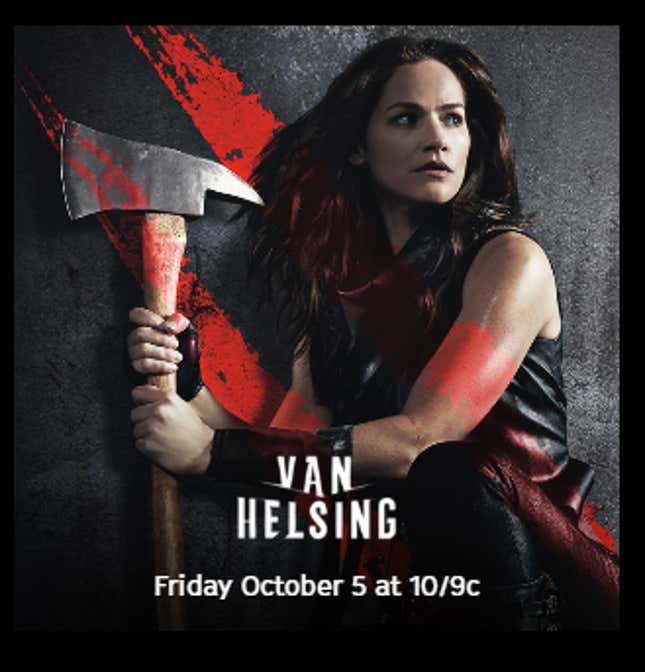 ---
Riverdale
Elsewhere, Roberto Aguirre-Sacasa shared a new poster for Riverdale's third season on Twitter in which Archie looms a head above the rest.
---
The Walking Dead
TV Line has character portraits from The Walking Dead's ninth season. More at the link.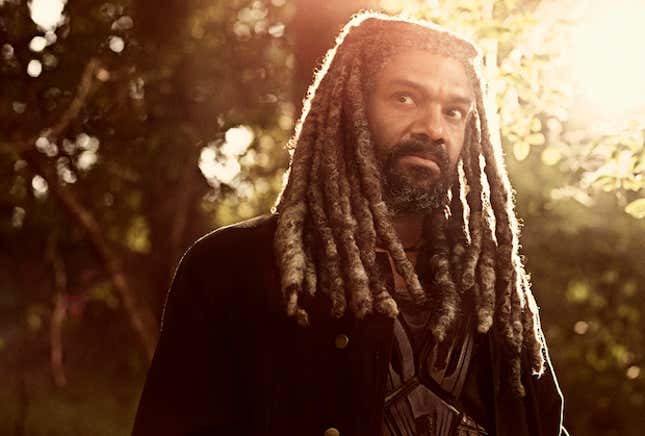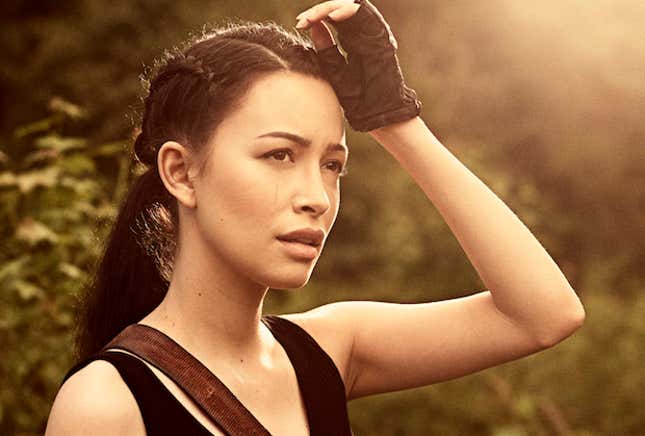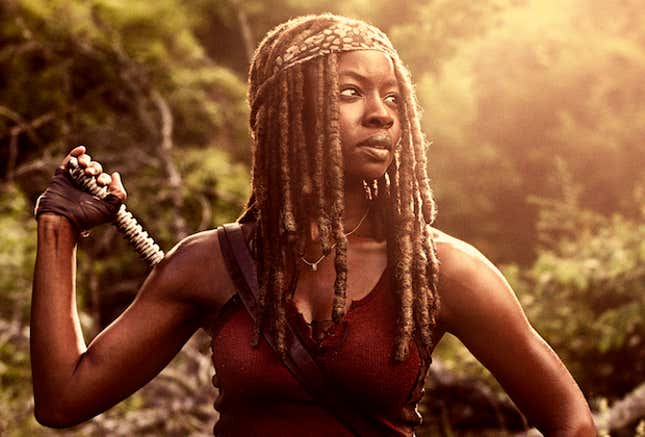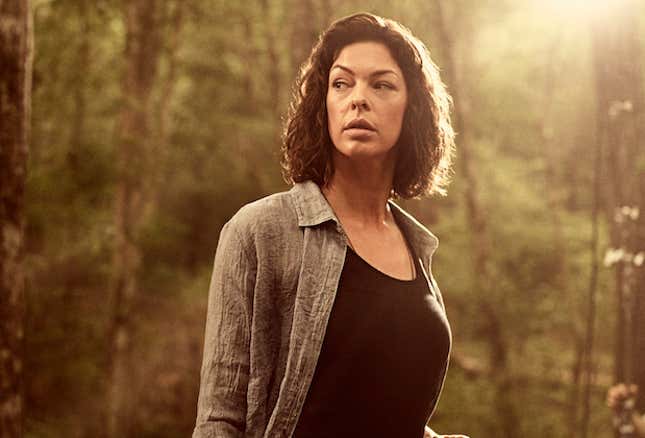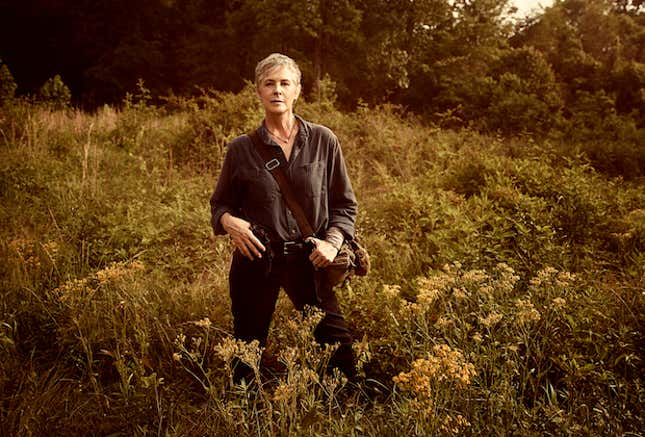 ---
The Outpost
The Prime Order settles into its new role in the synopsis for September 25th's episode, "The Vex Rezicon."
Talon (Jessica Green), Garret (Jake Stormoen), and Janzo (Anand Desai Barochia) are ambushed and the Book of Names falls into enemy hands. The Prime Order settles into its new oppressive rule at the Outpost. Everit Dred (Philip Brodie) has Gwynn (Imogen Waterhouse) trapped, but she is instead taken captive by another threat. Andrew Howard and Michael Flynn also star. The episode was written by Jason Faller & Kynan Griffin and directed by Jason Faller (#109). Original airdate 9/25/2018.
---
Deadly Class
Finally, Syfy has released a trilogy of new promos for the Russo Brothers' adaptation of Deadly Class.
---


Banner art by Jim Cooke.