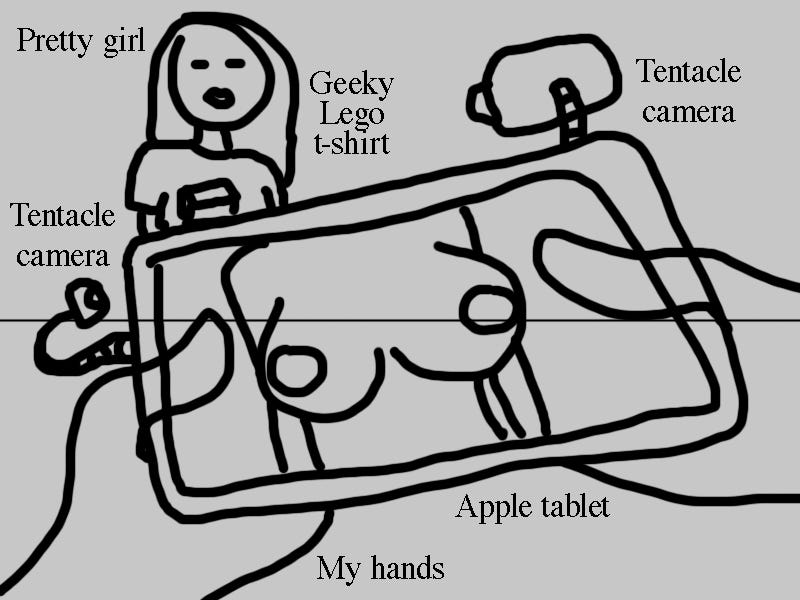 More than half-million people were amazed by PhotoSketch, the software that can automagically produce seamless Photoshop-style montages from rough drawings. You may not have PhotoSketch yet, but I would like to see what would you feed to this infernal program.
Click here to mail your sketches. Remember to save them as JPG files with your name in the filename before next Tuesday morning. The subject line should say "Dream Gadget Sketch."
I'm trembling with a mix of horror and anticipation. Good luck to all of us. We are going to need it.