Fans (and more than a few fan sites) have been so desperate for information about Solo: A Star Wars Story and that they've been reading clues into just about anything. But what if they're right?! This week marked the start of Denny's limited menu of Solo-"inspired" items, so we investigated (and ate) them to see what clues to the movie they may be hiding. The results... were shocking.
Spoiler warning!

For Solo: A Star Wars Story specifically! Just to be clear!

G/O Media may get a commission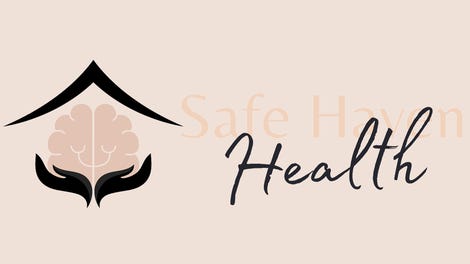 Addiction counseling
Safe Haven Health
---
Co-Reactor Pancake Breakfast
What Is It?
This spin on Denny's classic buttermilk pancakes adds strawberries, strawberry sauce, whipped cream and, most importantly, "crystal crunch rocks" as well as "warm citrus sauce." It also comes with an optional side of eggs, hash browns, and bacon.
What Does It Taste Like?
It tastes like a very fruit-forward stack of pancakes. The strawberries pair well with the citrus sauce, and the crunch rocks, which are also sort of strawberry flavored, add some texture to the otherwise kind of soppy, sloppy dish. It's good, though.
What Does It Mean?
We believe the key to this dish is the crunch rocks, which are basically Pop Rocks, the hard candy that literally pops in your mouth. So there's popping and fruit. Could we be getting explosions in a jungle? A chase through a farmers market? Anything is possible. There's also that side of eggs, bacon, and hash browns, which feels like they're just throwing in an old classic. Is that Denny's way to tease us that Harrison Ford will make an appearance in the movie?! It's possible.
Lightspeed Slam
What Is It?
The healthy option on the Solo menu consists of egg whites scrambled with spinach and tomatoes, an English muffin, and sides of turkey bacon and fruit.
What Does It Taste Like?
It's fresh and light. (Very light.) It's slightly bland but the tomatoes give a nice pop of flavor to remind you eating healthy doesn't have to be all bad.
What Does It Mean?
Turkey bacon. It's all about the turkey bacon. It's a substitute for regular bacon, but not nearly as good. So, obviously, the restaurant is slamming star Alden Ehrenreich, possibly because of his reportedly problematic performance, by declaring the film has a lesser Han Solo substitute than the delicious original.
Two Moons Skillet
What Is It?
Ham, spinach, mushrooms, and hash browns, doused in gouda cheese and topped with two eggs.
What Does It Taste Like?
No two bites are the same. If you get some of the ham and cheese in there, it's like fireworks of flavor in your mouth. If it's all egg and potato, it's fine but much more common and simple.
What Does It Mean?
Isn't it obvious? There will be a pair that represents both elements of the dish: One character will be basic and staid, and who prefers to play it safe, while another will be brash and reckless. It seems likely than Han will take the role of the latter, so who is the former? Chewbacca? Emilia Clarke's Qi'ra? Maybe Donald Glover's Lando?! At the moment, it is too soon to know for sure which character is an egg and potato.
Alternately, this dish could mean that like The Last Jedi, Solo is going to be divisive. Some fans are going to love this new take on the iconic smuggler. Others are going to think it plays things too safe, and no two opinions will be the same.
Blaster Fire Burger
What Is It?
A burger with chipotle gouda cheese, spicy ghost pepper sauce, and all the traditional fixings. You also have the option to upgrade your side to Bacon Cheddar Tots, which I did.
What Does It Taste Like?
For the most part? A burger. It takes a few bits to get to the "blaster fire" of the cheese and pepper sauce, which is mostly localized in the center. And even then, it's spicy, but not overly spicy. This isn't going to go on Man vs. Food or anything. It's just a solid, semi-spicy burger. Oh, and the Bacon Cheddars Tots suck. Way overly fried. At least when I had them.
What Does It Mean?
The middle of the burger is where the magic happens, so I'm predicting some huge event in the middle of the movie. Probably it's a run in with Jabba the Hutt or Boba Fett, or maybe both; after all, both characters are quite spicy! Plus, Jabba is what one might look like if they ate Denny's all the time. The tots, on the other hand, don't bode well for Chewbacca's portrayal in the film. Hopefully, he's not too crusty a sidekick.
Crystal Crunch
What Is It?
A side of crystal crunches, a.k.a. Pop Rocks, that go into any milkshake.
What Does It Taste Like?
Pop rocks in a milk shake, which is actually pretty good. But I found that they almost always ended up at the bottom of your sip, giving each sip a surprise ending.
What Does It Mean?
Asteroids! Lots of asteroids! One every few minutes of the movie! The milkshake proves it!
If you'd like to do your own investigating of what secrets the Solo menu at Denny's contains, it's available now until June 26 along with the cups seen above and Topps movie trading cards. The proceeds go to No Kid Hungry.