When the door slid closed, everything went silent. I couldn't hear any of the chatter or construction outside. It was weirdly cozy. I was sitting in a tiny pod—wrapped in a deep green felt, with its own built-in bench, desk, and lighting—designed by a company waging war on the open office.
The pod was set up inside Chicago's Merchandise Mart, a building so large it has its own zipcode, where Steelcase—which is known for high-priced office furniture that makes your work desk feel like a public toilet—was preparing to show a series of prototype designs during a furniture expo this week. These range from a hot desk network that keeps spaces quiet and organized, to stand-alone office pods like the one I was sitting in, designed to make introverts in the workplace a little more comfortable.
I felt completely alone—in a good way.
Killing the Open Plan
The Open Plan has been screwing up work culture for almost 70 years. In the 1950s, the idea emerged that putting your employees in a single open space increased productivity and collaboration. But over the past decade, a series of studies have suggested that the open plan does the opposite by alienating and distracting employees.
The tide is turning against the open plan, and Steelcase is capitalizing on it. Last year it collaborated with Susan Cain, the introvert advocate and author of Quiet: The Power of Introverts in a World That Can't Stop Talking, who says that as much as 30 percent of the workforce is introverted—and that by failing to design for them, companies are losing money. Working with Cain, the company released a series of pod-style offices and furniture that's oriented towards what they call The Quiet Ones.
G/O Media may get a commission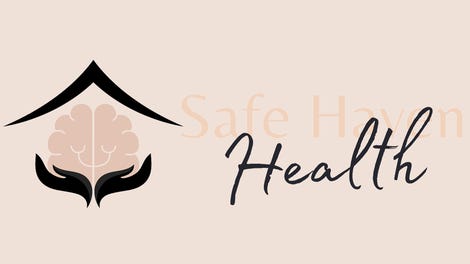 Addiction counseling
Safe Haven Health
Not many companies are likely to spring for such an expensive solution—fancy office pods for everyone!—but Steelcase is designing stand-alone spaces that can be inserted into open plan spaces and used by everyone, thanks to its native reservation software.
In one seemingly silent pod-style room, I sat down in a lounger and realized that it was linked to a computer's audio, making it possible to take a call in privacy without resorting to headphones.
The Curse of the Hot Desk
If you work in an office with "hot desks," you're probably familiar with its downsides: Constantly trying to figure out which spots are free. Co-workers who you don't know well enough to ask to quiet down. Unknown environmental quirks, like a sweltering heating vent or ice cold window.
One prototype Steelcase is working on, called "Smart Screen," tried to mitigate that with a cadre of sensors and an ambient tracking system. It's actually a souped-up version of a simple felt desk divider that Steelcase already sells. But the company's designers have hollowed out the interior and added sensors that track when the desk is occupied. They've also connected it to a reservation system where you can reserve spots for specific times—and keeps track of which seats you use the most.
There are sensors for temperature and noise, too. When chatter reaches a critical level, it flashes a signal on the screens nearby to remind your co-workers to quiet down. The idea is to make asking your neighbors to shut their traps just a little less awkward—though how much less awkward casting a "please shut up" bat signal to the office really is remains to be seen.

About That Awkward Lounge Area
Another misguided trope of office design these days is the lone set of lounge chairs—or maybe a conference table—that many companies will arrange around its nicest open space, often in front of a window with a great view. As Steelcase points out, these spaces are usually empty. They're exposed to the entire office, and often to a ton of traffic and noise—which makes focusing difficult.
The company's semi-enclosed loungers look more like first-class airplane seats than workstations. The idea is to give you a modicum of privacy in large, high-traffice office areas. Inside, a capacitive touch interface embedded in a wood panel let you pipe in ambient noise tracks, for example.
Each station is wired with outlets and lighting—and heated seats (!?)—and when they're occupied, a thin LED around the edges turns red so passersby don't need to peek over your station to check.
Steelcase is a company with a very good reason to push against current trends in office design: It wants to sell your company on all the architectural solutions that can fix them. At the same time, it's huge companies like this that get to dictate what a "productive" office looks like, and it's interesting to see one of them focusing on how environmental design affects employees' well being.
In the end, work is work is work: No office will ever be a place you wish you could live. But while we're here, we might as well make ourselves comfortable.
---
Contact the author at kelsey@Gizmodo.com.